06/27/10 258 W, 1 I - + 15 - 15 The Great and Powerful Ozz
Since it's Sunday morning, let's cruise off-topic and talk about Ozzy Osbourne. Singer-songwriter of many decades. Reality television star and occasional huckster in recent years. Ozzy has been in the news lately, and most curiously as recently reported by the The Sunday Times. Get this, the Oz-Man's genome is being sequenced. Why? Researchers are dying to know how he's lived so long, given his decades-long history of drug and alcohol abuse. Google finds that story easily.
Ozzy's substance abuse is gleefully chronicled in his autobiography I Am Ozzy. As ghostwritten with Chris Ayres, the thing is an absolute hoot. Tons about Ozzy's Black Sabbath days. Tons about his infamous exploits. The dove. The bat. The Alamo. The Osbournes. And all those drugs and bewildered physicians therein. At point, his body developed AIDS as a response! Great reading, and very (and expectedly) British in language.
Osbourne is also promoting his new album, Scream. His first studio album in three years was released last week. It's enjoyable and very polished, though a bit staid in songwriting. Here's a good Wiki article on his discography. The album also debuts a new guitarist, Gus G. He seems pretty strong. Here's a nifty Wiki article on all band members. There's also an insert in the Scream jewel box, announcing the coming 30th anniversary versions of Blizzard of Ozz and Diary of a Madman. Fully restored, rare tracks, even demos on deluxe versions. Oh man. Everybody, let's go back to the early Eighties!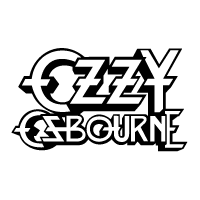 ---