08/29/12 186 W, 1 I - + 8 - 11 Internal Report Released on Asheville LODD
The Asheville Fire Department yesterday released a 552-page internal report that took the life of Rescue 3 member Capt. Jeff Bowen at a commercial structure on Biltmore Avenue on July 28, 2011. A scanned version of the report in black-and-white has been made available in PDF format, and it's a monster in size. Here are tips and links for viewing.
Step 1 - Start with this FireNews.net posting. They've created a helpful table of contents for the report. The document includes an Asheville FD overview, an executive summary, incident operations details, the post-incident analysis team findings, and the plans for improvements.
Step 2 - Choose your download link at the bottom of that page. Full report (127 MB) or partial report (34 MB). Those are Dropbox links, versus direct file links. Click through to download.
Step 3 - Read the report.
Step 4 - Read related stories and postings as desired. Those include this Asheville Citizen-Times story and Statter 911 posting. And here's our prior posting with the NIOSH report (full color, versus the version included in the above doc).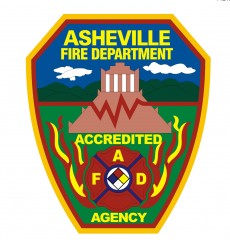 ---
We could also have an engaging meta-discussion on the best or most appropriate or most respectful posting title, here or else. Variations could include:

Internal Report Released on Asheville LODD (Legeros fire blog)

Internal Report Released on Asheville Line of Duty Death

Asheville FD Releases Report on LODD

Asheville FD Releases Internal Report on LODD

Asheville FD Releases Report on Death of Capt. Jeff Bowen

Asheville FD Releases Internal Report on Death of Capt. Jeff Bowen

Etcetera, and compared with, say:

Asheville Fire Department Releases Internal Report on LODD Fire (FireNews.net)

Final Report: Asheville FD Investigation into the Death of Captain Jeff Bowen (Statter911)
Legeros - 08/29/12 - 07:50
I have just finished skimming all 500+ pages and reading selected parts. This assembly of information is a must read for fire service members. My hat's off to Asheville FD for demonstrating the leadership to be open with their findings and recommendations!
A.C. Rich - 08/29/12 - 16:24
The radio traffic analysis and recommendations are worth the price of admission alone, A.C. They amply demonstrate the challenges and potential perils of scalability (right word?), when an incident escalates both in size and scope. (Or so thinks this veteran fireground radio listener.)
Legeros - 08/30/12 - 07:53