08/30/12 157 W, 1 I - + 11 - 12 North Carolina Fire Station Mapping Project
Carolinas Fire Page is again updating their exceptionally useful master list of North Carolina fire stations. The list is maintained in two locations: on this site and on this site. They've recorded 1,940 fire stations in our state, representing about 1,400 fire departments. They have confirmed addresses for 88% of them. They need help with just 228 others. Can you assist?
Once that's done (or close), they'll start their next project: geo-coding all of North Carolina fire stations. These will appear on a new web site displaying each county and municipal fire department as its own interactive map. This'll take the current text-based list, and present the information in a new, graphical format. See sample image below. Exciting, no?
If you can help with fire station addresses and information for the above lists, contact Jeff Harkey at cfp700@carolinasfirepage.com. You'll be glad you did.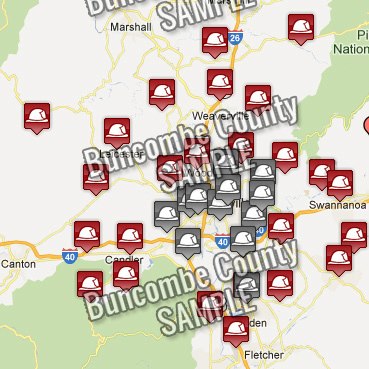 ---