11/02/13 101 W, 1 I - + 11 - 6 One Night Only - Wake & District on November 23
Here's the latest concert announcement from Wake & District Public Safety Pipes and Drums and a grand parody of the poster seen in The Blues Brothers, a beloved movie of my generation. From their Facebook page:
Saturday, November 23rd, one night only, the fabulous Wake and District pipers and drummers. Bagpipe and Drum review. Tir Na Nog. 218 South Blount Street. Raleigh. The fabulous Wake and District pipe band and review. Free parking. Four dollar cover charge only folks. That's a lot of entertainment. For four dollars.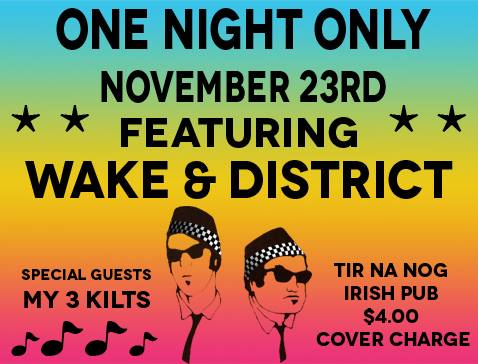 ---
Thanks for posting Mike. Should be a fabulous evening ;)
Joe Brady (Email) (Web Site) - 11/02/13 - 10:14