11/28/13 164 W, 2 I - + 9 - 15 Last Night's Two-Alarm Fire in Cary
Two alarms were struck last night in Cary, at a residential structure fire at 112 South Atley Lane. The fire was reported about 10:30 p.m. The two-story, wood-frame, three-family dwelling measured 3,232 square-feet. It was built in 1986. Heavy fire through the roof was reported by callers. A second alarm was requested on arrival as units were en route. All occupants escaped without injury, and three pets were also saved.
The first alarm assignment was Engine 1, Engine 2, Ladder 1, Ladder 3, Rescue 1, Battalion 1, and Morrisville as auto-aid. The second-alarm assignment was Engine 4, Engine 3, Ladder 5, Battalion 2, and Car 3. Special called units were Engine 5 and Ladder 6 for relief, and Rescue 4 and Brush 9 for fire watch. Need EMS units, readers can you assit? Coverage during the fire included Western Wake Engine 191 at Station 1. This morning, Ladder 3, Brush 9, and Battalion 2 were on scene, assisting the Wake County fire investigator. See more photos by Legeros.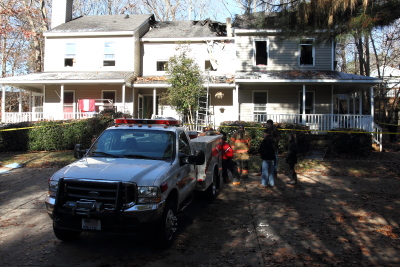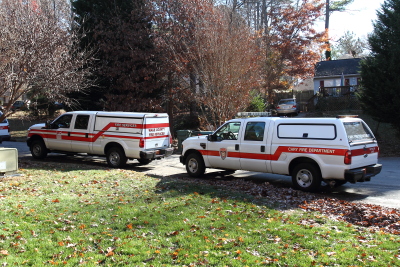 ---
2nd alarm was called while units were en-route by Bat-1 due Cary central advising several callers stating flames showing from the roof. R-2 marked on the scene w/ heavy fire showing two story tri-plex w/evacuation in progress.
Jay - 11/29/13 - 13:43
I believe it was EMS 51, 4, 8 and District 5
ems - 11/29/13 - 14:46