03/04/14 107 W, 1 I - + 5 - 2 Raleigh-Wake Emergency Communications Annual Report, 2013
Just published to their web site is the 2013 annual report from the Raleigh-Wake Emergency Communications Center. Nice cover photo by Yours Truly, plus a couple shots on the inside. Love annual reports, how 'bout one each from Raleigh fire1, Raleigh police, and Wake County EMS? Read the report (PDF).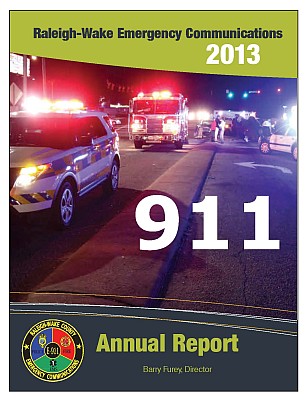 1The spring edition of the Raleigh Fire Department newsletter will contain a two-page summary of stats and more from last year. Not nearly as fun as a full-fledged document--well, get on it Legeros!--but should meet the needs of data geeks. Will be published around April 15.
---