03/10/14 190 W, 3 I - + 6 - 2 Durham Fire Station Under Construction
Here's a mobile phone photo of Durham Fire Station 9, under construction at 1602 Camden Avenue. The single-story, three-bay building will have 8,908 square-feet, and replace a station that's, what, one third it's size? Read more.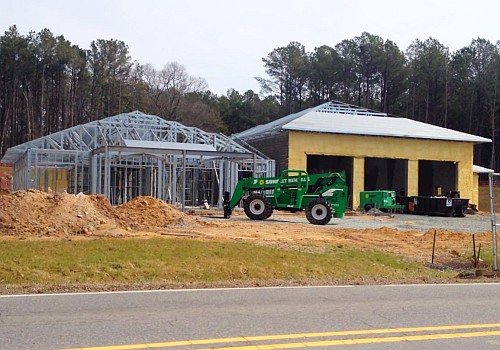 The current Station 9 is located at 2012 E. Club Boulevard and beside the department's administrative offices and training center. The single-story, single-bay facility was built in 1977, and as a public safety station. Meaning, with two bays and minimal living quarters. Enough for an apparatus driver (and officer?), with the remaining firefighters arriving as Public Safety Officers via their patrol cars. The public safety program started in 1970 and ended in 1985.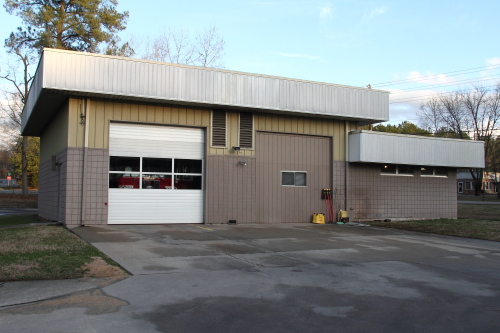 Another public safety station is old Station 8 at 2725 Holloway Street. Built in 1980, it was closed in 1998. Engine 8 was relocated to a new Station 3 at 822 N. Miami Boulevard, then to a new Station 8 at 225 Lick Creek Drive in 2005. Read more about
Durham's former and historic firehouses
. And watch for new photos of the buildings, to posted to
my Flickr collection
.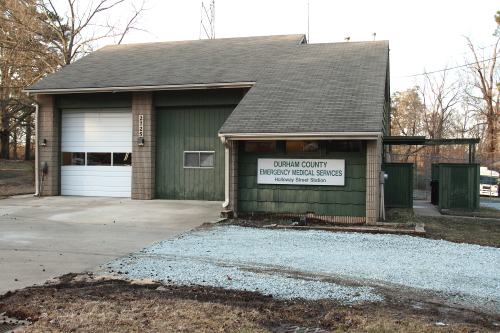 ---
Word on the street is there has been a stop work ordered by the city… The concrete in the foundation is not correct and othe major issues, hearing it may have to come down to go back up. Was suppose to be completed in December.
Friend of DFD - 03/10/14 - 22:03