04/20/14 352 W, 1 I - + 9 - 4 Registration Open for South Atlantic Fire Rescue Expo
Registration is now open for the South Atlantic Fire Rescue Expo in Raleigh. This year's dates are earlier than last year's dates: July 23-26 for the conference, July 25-26 for the expo. (This year only. The show returns to August for 2015 and 2016.) Visit the registration site.
There are two web sites: one for attendees and one for vendors. The attendee site is optimized for both desktop computers and your tablets or phone. Super easy to use. Branding and an official graphic have also been released. Recognize those people shown below? Here's a clue: the number 14.
Added this year are firefighter competitions in the style of the annual tournaments held back in the day. (Held from 1889 to 1941. Read some of that history.)
Also new this year is the fourth annual Raleigh's Finest 5K, now scheduled the same weekend as the expo.

Social Media Workshop
Yours Truly will be co-conducting a workshop on Friday, July 25. Here are those details:
The World Is Watching Your Department. Who Will Tell Your Story, You or Them?
Friday, July 25
3:15 p.m. to 4:45 p.m.
Social media is everywhere, and everyone is a reporter. Camera phones are taking pictures and recording videos of your actions and activities. Facebook, Twitter, and news site submissions, etc. are putting your department on display.
Fighting this trend is futile, but you can take control of your story and guide the narrative to your department's benefit. Join Wake County EMS Community Outreach Chief Jeffrey Hammerstein and Raleigh/Wake County fire blogger and photographer Mike Legeros for a discussion on how to make social media work for you and your department.

Big List of Everything
Here's the full list of events, activities, and features (see also this Schedule at a Glance), in addition to the conference (meetings, workshop, keynote, banquet, etc.) and expo (exhibitors):
Antique fire apparatus
BBQ Throwdown
Brotherhood Bash
Corn hole
Fire truck parade
Firefighter competitions
Golf tournament
Memorial Service
NC Brotherhood Pipes and Drums
Raleigh's Finest 5K
Unified Honor Guard
See you there!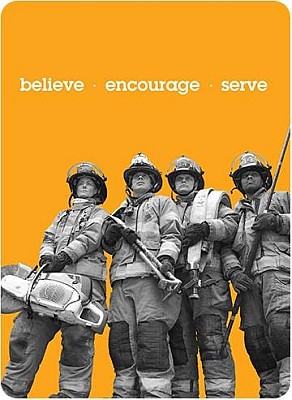 ---
Who is in the picture?
Don B. - 04/20/14 - 16:58
looks like Raleigh Squad 14-C
shevais - 04/20/14 - 23:13