02/02/15 294 W, 2 I - + 7 - 4 City Council to Hear Latest Recommendations on Fire Station 14
On the agenda for Tuesday's meeting of City Council is the latest report and recommendation from the Public Works Committee. First on the list is the Harden Road site proposed for the relocation of Fire Station 14. The committee will ask Council to approve a change in the plans, so city staff can pursue alternate sites and possibily on Blue Ridge Road. (Am I reading that right?)
Last fall, the city acquired a parcel at 3510 Harden Road, which is around the proverbial corner from the station's current location on Lake Boone Trail. (Read prior posting about same.) Residents had concerns about the project, which they expressed to the Public Works Committee at an October meeting. Notably concerns about noise from the fire trucks, and impact on a local school that's under construction.
The issue was discussed again at the committee's November meeting. Since then, the fire department has conducted a pair of homeowners association meetings, to provide information about the project and receive additional feedback. They've also talked with the head of the montissori school that's opening near the station site.
On Tuesday, January 27, the Public Works Committee met again and discussed the project. They covered a range of topics, including the Harden Road site, the fire department's plans to acquire three additional parcels (to optimize the site for station construction), and the city's attempts to locate property on Blue Ridge Road, and notably at the corner of Blue Ridge and Harden.
The Raleigh Public Record published a recap in a January 30 story by Chris Tepidino. The meeting minutes offer a more detailed summary. Tune in tomorrow and we'll see if Council further discusses and what action is taken.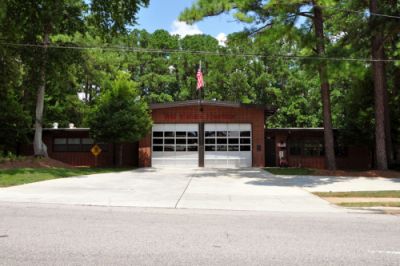 ---