09/04/15 79 W, 1 I - + 8 - 4 Durham Highway Public Safety Day - Saturday, September 19
That time of year again! Get geared up for public safety days, firemen's days, and other fall fire events.
Durham Highway Fire Department's
annual Public Safety Day will be held on Saturday, September 19, from 10 a.m. to 2 p.m. at Leesville Road High School. It's always a great event with live and static demos and plenty of fire, police, and EMS vehicles to enjoy.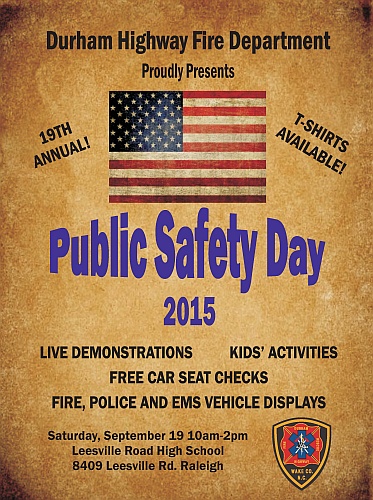 ---