Two alarms were struck on Saturday afternoon, June 13, 2020, in Brier Creek at 10705 Suntree Court. Two-story, brick-exterior, single-family dwelling with full basement, with 5,699 square-feet. Built 2001, say tax records. Alarm time 3:25 p.m.
Working fire assignment dispatched while units were en route, due to heavy column of smoke visible from Arnold Palmer Drive, reported by first-due Engine 24.
Listen to audio, recorded from openMhz.com. See Google drive folder: https://tinyurl.com/yclmj37c
Engine 24 arrived with heavy fire venting from a window above the garage. They also laid their own supply line, with Engine 23 completing the hook-up and boosting. Interior attack with two hand lines. Battalion 4 assumed command on arrival. His report of conditions: heavy fire above the garage in A/B corner of building.
Interior crews encountered high heat and were backed out "to the stairwell," for a period of exterior attack using a two-inch line. At the same time, the fire vented through roof.
Second alarm requested about 3:50 p.m. Staging was located on Winged Thistle Court. First-alarm companies were sent to rehab, with second-alarm companies rotated in. Controlled at 4:30 p.m. Cause determined as accidental. Five people displaced. No injuries.
First alarm: E24, E23, E29, E17, L6, L9, R1, B4, B3
Working fire: A2, C20, C402
Added: E4 as replacement for E29, out of service mechanical, while responding
Second alarm: E16, E22, L3, L1, Sq14
Added: E18
Added: B5
Plus EMS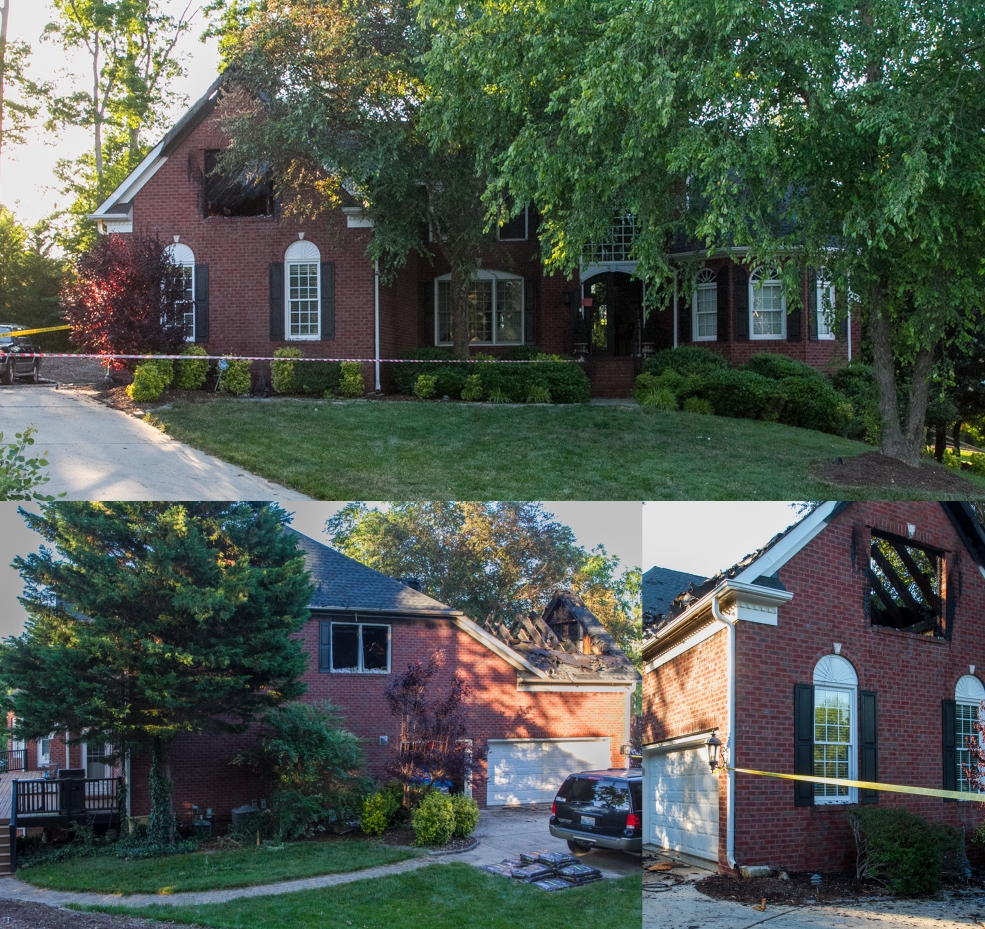 Mike Legeros photos