This is a blog version of Legeros Fire Line Facebook postings from September 2022.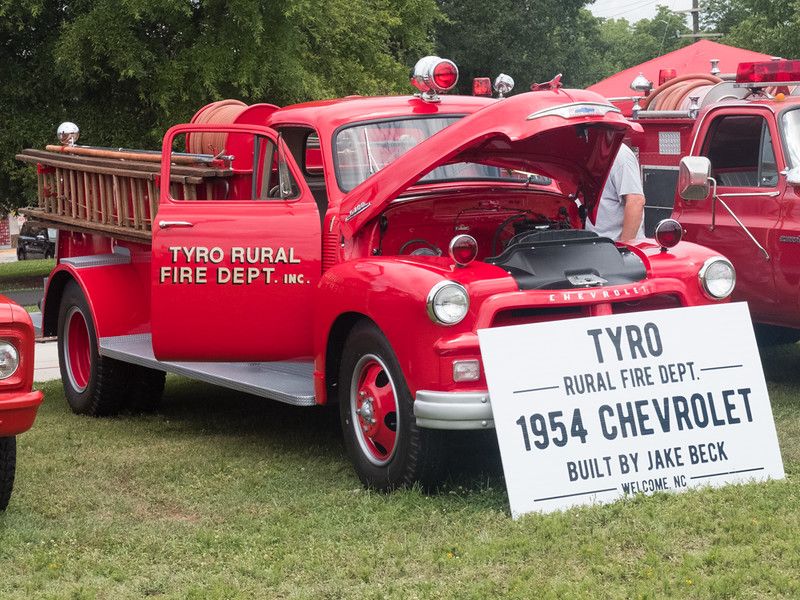 Mike Legeros Photo
We recently learned of another fire truck builder in North Carolina. Jacob C. "Jake" Beck in Davidson County built some 75 fire trucks between the 1950s and 1970s. 
Biography
Beck operated a metalworking shop in Welcome, NC, in Davidson County. He was the son of a blacksmith.
Started Welcome VFD in January 1950, in the community of 1,500 outside of Thomasville. The idea of starting a department originated after he (and others) watched helpless as Ray Zimmerman's furniture store burned in the late 1940s. 
They raised $600 and purchased a 1916 American LaFrance, chain-driven apparatus, with a 300-gallon booster tank, bought for $400 from the Cannon Towel Company in Kannapolis. Other equipment was donated by Lexington FD. 
Beck was elected fire chief, and held the position for 23 years, before retiring as Chief in 1973, at age 67.
Welcome FD was the first volunteer department in Davidson County. Beck was also called the "founder of the volunteer fire department system" in the county.
Beck died July 25, 1992, at age 85, leaving behind a wife of almost 55 years, six children, 14 grandchildren, and 15 great-grandchildren. 
Fire Trucks Continue reading 'Beck Fire Trucks Built in Davidson County' »