December 7
Rendering Added
The city has posted a rendering of the renovated station, along with a project page.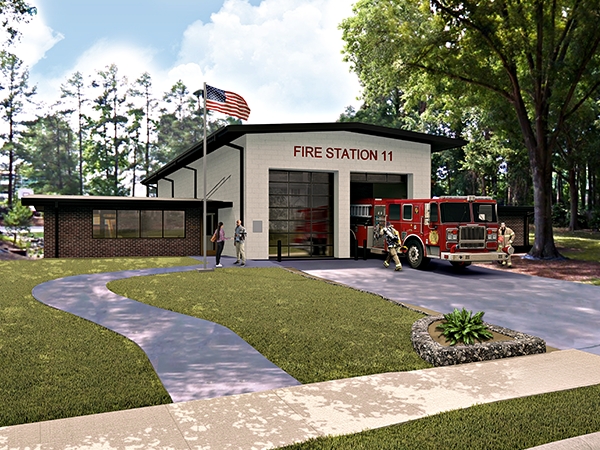 Here's the rendering side-by-side with the current incarnation, via Google Street view. The new bays will be taller, and include a mezzanine. The site will be brighter, as well, with one of the trees replaced with a path to the front door.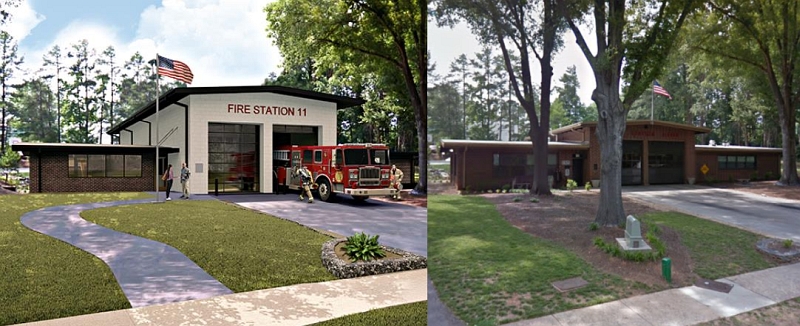 December 6
Companies Moved
Station 11 was vacated on Wednesday, December 5, with Engine 11 relocating to Station 7. Renovations will start soon to the 1971 fire station. See below for project details. See also this new Legeros photo album, created for the project. 
Continue reading 'Renovations to Station 11 – Rendering Added' »