One of my favorite fire apparatus sites is the Facebook group Fire Trucks at War. Anything and everything related to military fire apparatus. Its run by military fire historian Ted Heinbuch, who runs the web site of the same name: www.firetrucks-atwar.com.
North Carolina military fire apparatus appears fairly frequently, typically posted by Pete Brock, our local military fire historian. This week, he added a trio of photos from the late Wayne Greer, of crash trucks at Marine Corps Air Station Cherry Point. Shown are a Walter MB1, Oshkosh MB5, and Oshkosh P4A.
You can also search the group. Look for NC or "North Carolina" or such names as Bragg, Lejeune, or Cherry Point. (Also worth joining and searching is the SPAAMFAA group. Far fewer rigs from our state, however, over there.)
Great shots, from great people, who are doing their part to document and share the history of our nation's military firefighters and their equipment.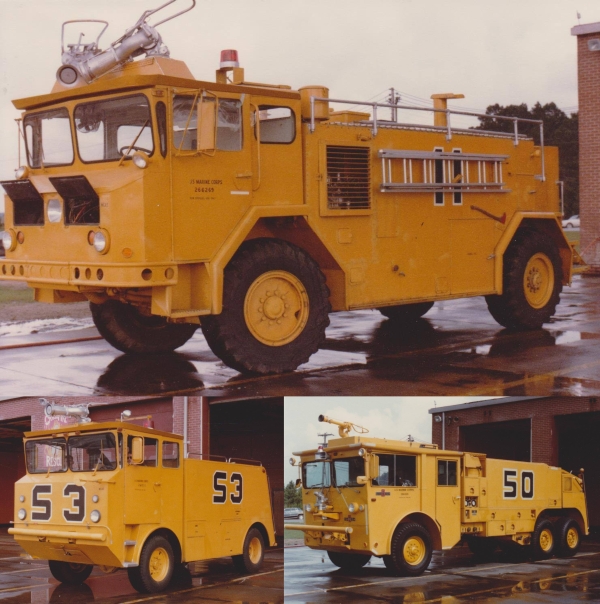 Wayne Greer photos via Fire Trucks at War on Facebook