The Cary Fire Department took delivery on September 16 of a 2017 Pierce Enforcer pumper, 1500/500. Future Engine 5.Lee Wilson took the belowpicture,when the truck was at Atlantic Emergency Services in Fayetteville last week, before arriving in Cary.
Features include a New York-style (low) hose bed, lowered cross lays, ladders stored with the 24-foot to the outside, high-rise pack storage on the passenger side, New York hooks mounted to the back of the cab, and water can stored in passenger side hose well.

Lee Wilson photo
An identical version of the truck is in production at Pierce, the future Engine 9. Delivery is anticipated in spring 2017.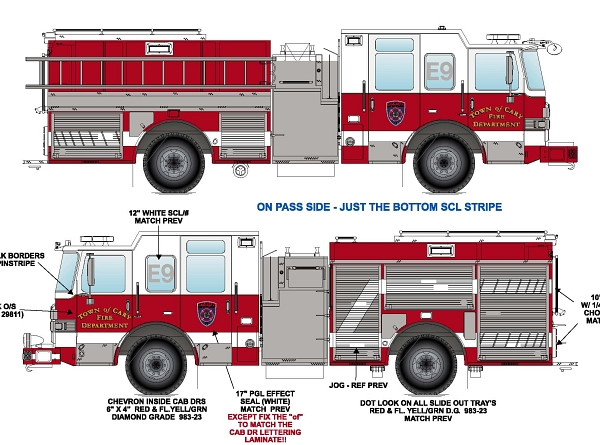 And below is a factory photo from Pierce of the new Engine 5. See larger versions.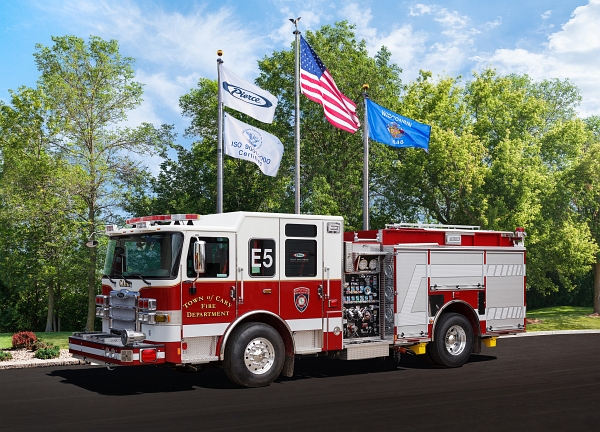 Pierce Manufacturing photo