On Sunday, October 28, two alarms were struck on Brook Knoll Place, in a townhouse complex around the corner from Falls of Neuse and Wake Forest Roads. Dispatched 6:43 a.m. Upgraded to working fire and second alarm, while units were en route, based on number of callers.
Engine 15 arrived at a three-story townhouse with 1,780 square-feet. One of eight units, built 2004. Heavy fire showing in front and rear of structure, on two of the three floors.
Crews initially performed an interior attack, including a courtyard lay in the rear of the structure, with a two-inch line from Engine 9. The fire building was soon evacuated, and exterior operations were started, using Engine 15 deluge gun, Ladder 1 from northwest corner of complex, and Ladder 2 in front of the fire building.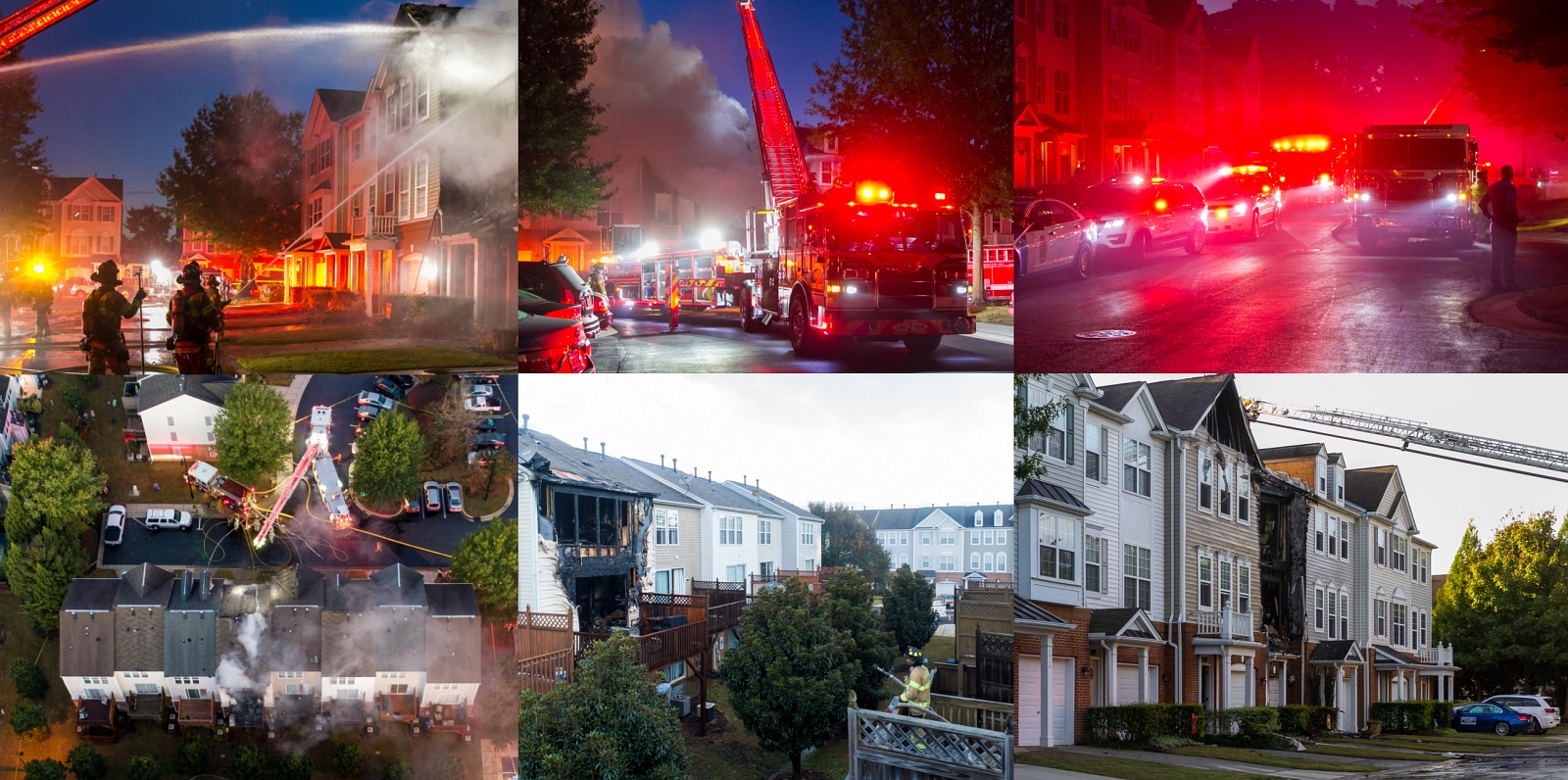 Exterior hand line was also deployed from behind the fire building, from a second-story balcony opposite the fire building. Crews climbed onto the balcony using a roof ladder. The main body of the fire was knocked down in about ten minutes. The fire was controlled at 7:30 a.m.
Ladder 2 continued to flow into the building, while Ladder 1 was demobilized, along with the second-alarm companies. Engine 15, 19, 9, Ladder 2, and Battalion 5 remained on scene, and "C" platoon personnel were relieved by "A" platoon members. They remained on scene into the morning.
First alarm: E15, E19, E11, E9, L2, L1, R1, B1, B5; Working fire: A2, C20, C402, B2; Second alarm: E16, E4, E22, L5, L3; Plus C2, C3, C4.
Two residents were injured, and transported to the hospital. One later died, a 71 year-old woman. Six people were displaced. 
See more photos by Mike Legeros.