Two alarms were struck at 2925 Settle In Lane on Thursday morning, in northeast Raleigh. Dispatched 10:08 a.m. for city companies plus Wake Forest Engine 5 as auto-aid.
Wake Forest Engine 5 and B1 were first-arriving at a two-story multi-family residential building, with 1,648 square-feet in unit, and six units in building. Built 2007. Heavy fire showing from the roof and the rear. 
See superb aerial and ground footage from FocusMedia, posted to Vimeo. The videographer lives across the street. Google for news coverage.
Engine 5 laid their own supply line, and was assisted by the first-arriving Raleigh company, Engine 22, arriving less than a minute behind the Wake Forest engine. Raleigh crews assisted Wake Forest crews stretching the first attack line, to the rear of the building, for an exterior attack on the flames that were extending from the deck to the attic, and across two townhome units.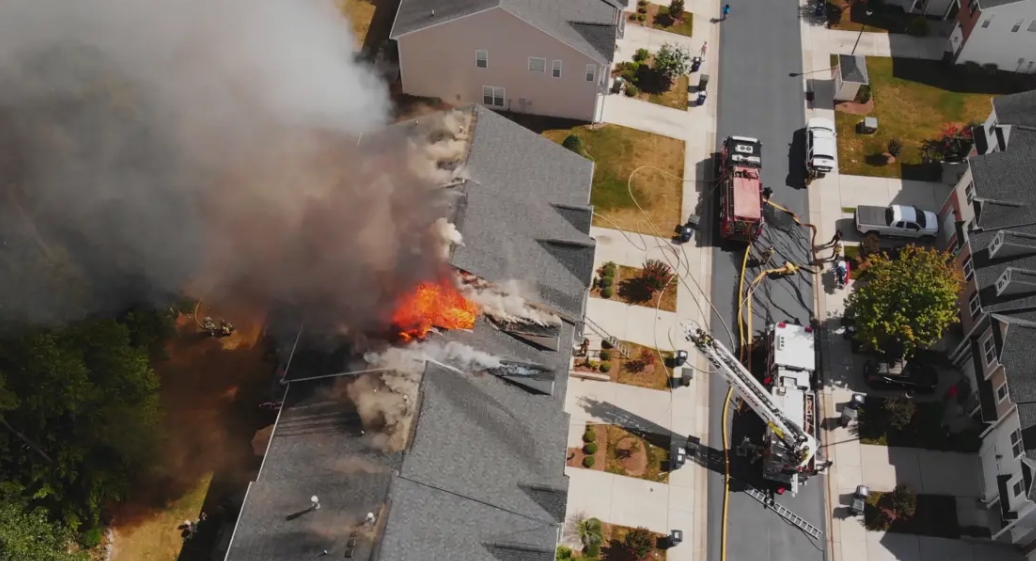 FocusMedia image, screen capture from footage
Another crew entered unit 2927 and took a line inside, and into the attic for fire attack. Wake Forest Battalion 1 was command and requested two additional engines about 10:17 a.m., and then a second alarm about 10:22 a..m. When Raleigh Battalion 1 arrived, he assumed command.
Other companies performed primary and secondary searches for occupants, and checked for extension. Controlled at 10:35 a.m., though companies remained on scene for a few hours, performing salvage and overhaul, along with air monitoring and ventilation in all of the building units.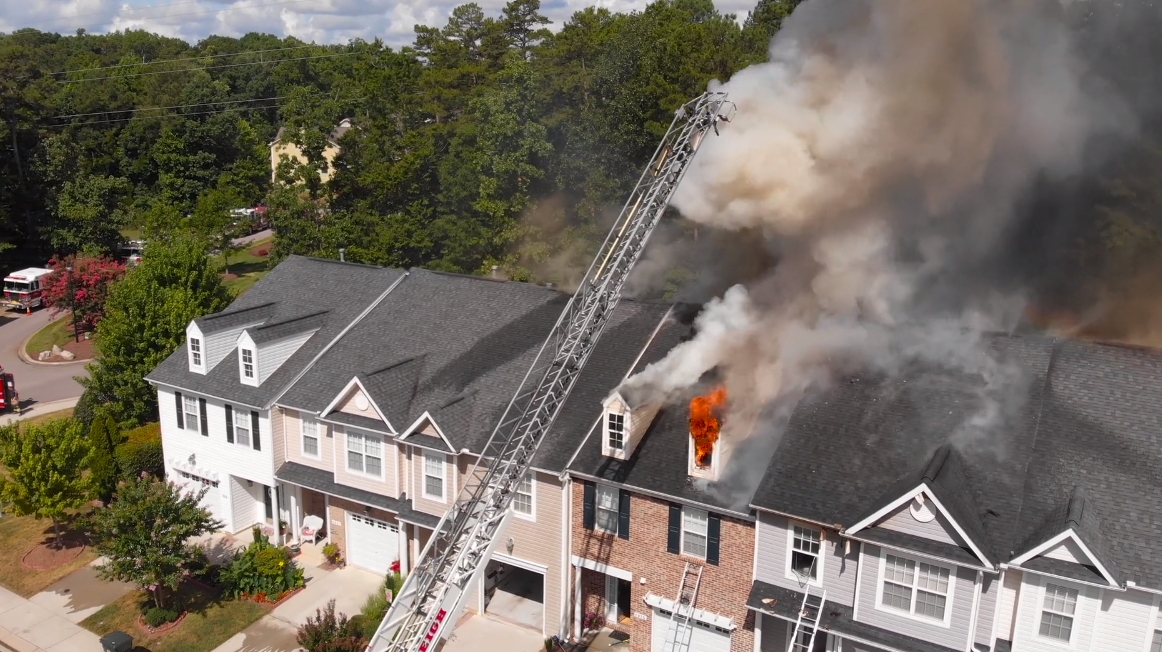 FocusMedia image, screen capture from footage
Due to the high heat, heavy rotation of personnel was performed, along with two sets of relief companies requested, each with two engines and one ladder.
Four people displaced. No injuries to occupants. Two firefighters were injured with heat exhaustion and minor neck burns. Caused determined as accidental, likely started on deck.
Also longer-ish response times for the Raleigh units, as the building is located on the east side of the Falls River subdivision, and just about as far-removed from the main roads as possible. Lots of twisty streets, etc.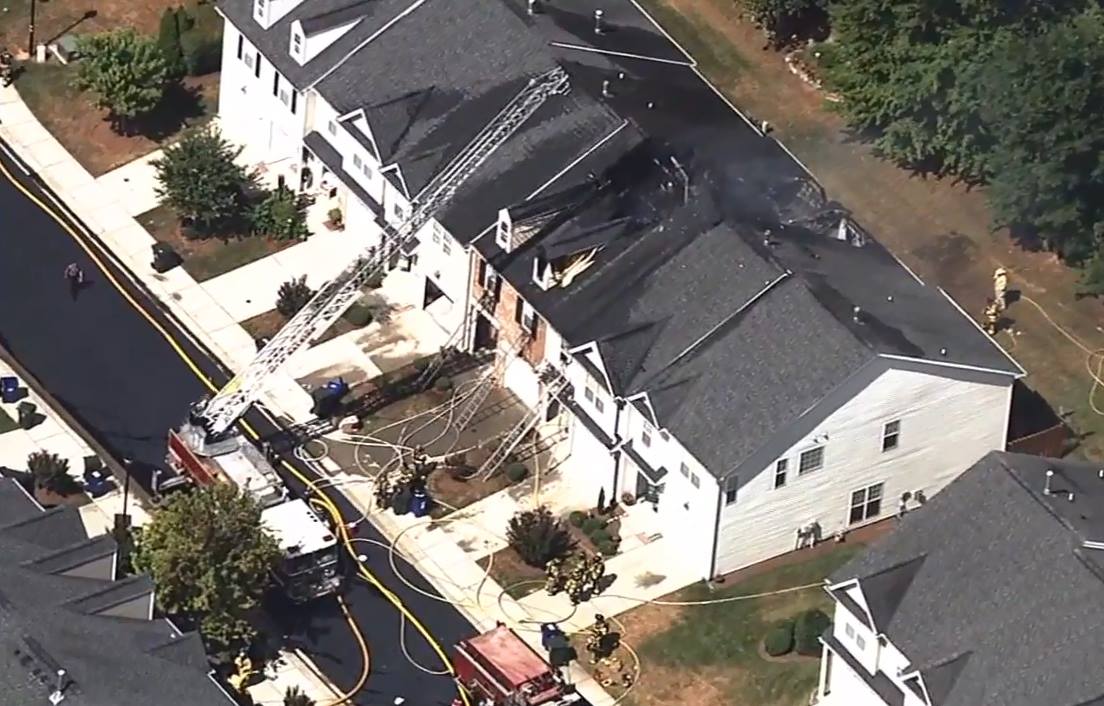 WTVD photo
Run card:
10:08 – E22, E15, E28, E4, L1, L2, R1, B1, B4, WFFD E5, EMS 36, EMS 31, D9, M93
10:18~ – EMS T1
10:19~ – E18, E27
10:21~ – A2, C20, C402. Note: B5 also on dispatch, though that's an automatic notification, so they can handle move-up. No response.
10:24~ – E23, E9, E16, L9, L6, A1
10:38~ – EMS 33
Plus relief companies. Data from @WakeDispatch on Twitter.
Engine 25 wasn't on the initial dispatches. They had responded to a service call at 9:55 a.m. Believe they responded to the scene subsequently.