From another history buff, Kirk Beard of Kannapolis, comes one of the neatest vintage pictures we've seen in a while. Group photo of Mecklenburg County fire apparatus and vehicles circa 1960s.
Picture is courtesy of Vicki Robbins, Beard's aunt. He has deep roots in Mecklenburg County. His grandfather Robert Beard was a volunteer firefighter at Statesville Road. His dad, Donnie, started at Statesville Road VFD and moved to Mallard Creek VFD, where he served every rank from top to bottom, and retired as the county's Chief Fire Marshal.
Photo was taken in the 800 block of East 4th Street in downtown Charlotte, identifies one reader. And the gentleman in the light gray suit beside the white car is likely the late Dan Carpenter, then Mecklenburg County Fire Administrator.
Click once or twice to enlarge: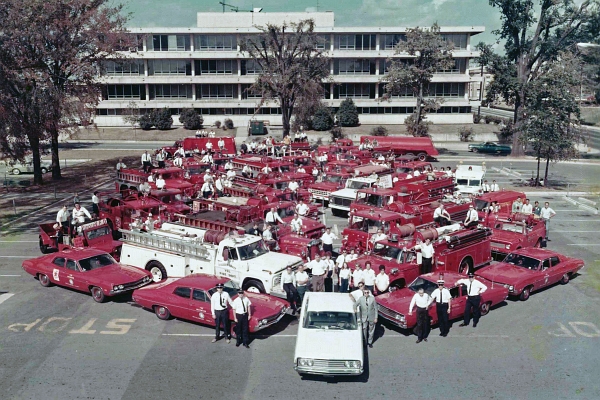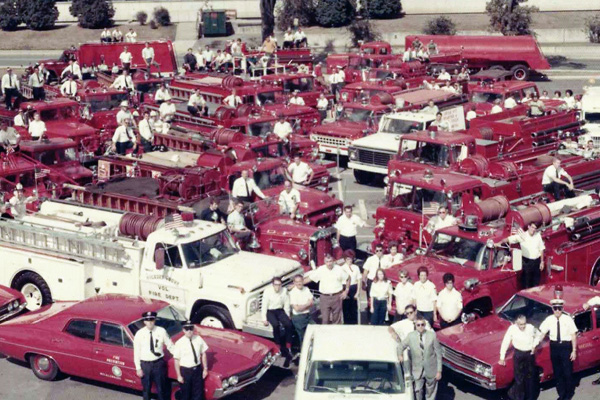 What departments appear in this photo? The list probably includes:
Cooks Community
Cornelius
Davidson
Derita
Harrison
Hickory Grove
Huntersville
Mallard Creek
Matthews
Mint Hill
Moores Chapel
Newell
Oakhurst
Pineville
Pionca
Providence
Sharon
Statesville Road
Steele Creek
Westinghouse Fire Brigade
Wilkinson Boulevard
Woodlawn
For more Mecklenburg County fire history, see these blog archives postings: