Here's an unusual bit of history from Western North Carolina. The great flood of July 16, 1916, killed the Fire Chief of Biltmore Village, J. C. Lipe. He drowned, along with three other members of his family, try to escape from their home.
His death was reported in this Raleigh News & Observer article about the state firemen's convention, which was held two days after the disaster. The newspaper is quoting a statement from the Asheville Fire Department, which was read at the conference.
Biltmore Village Fire Department was organized in 1903 and operated until 1929. More history at https://legeros.com/history/biltmore.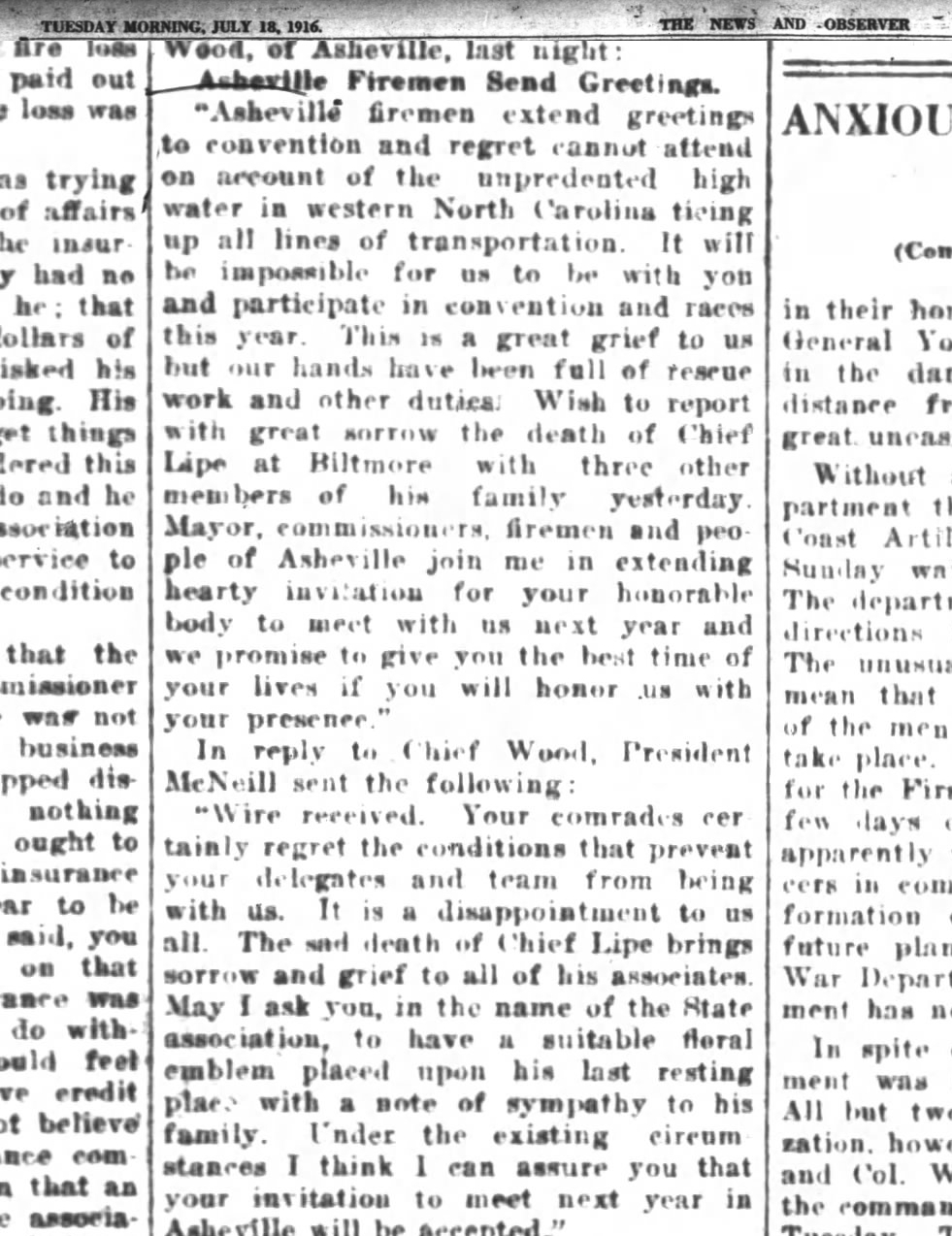 The Wilmington Morning Star also published these details about "Captain Lipe's" drowning: