How's that for a dramatic headline? Dateline Durham on Monday about 4:15 p.m., where Capt. Andrew Johnson had been sitting on a bed at Fire Station 14 on Umstead Road. Thirty seconds later, a car crashed through the wall and struck the very spot where'd been sitting, reported the Herald-Sun.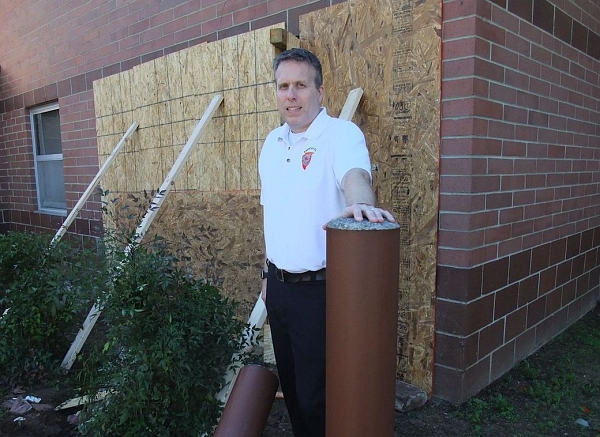 Herald-Sun photo
The four-door sedan was driving on Bivins Road, and approaching it's end at Umstead Road. The female driver was "startled by something", reported WNCN news, crossed the intersection, and struck the fire station. She suffered minor injuries, but declined medical treatment, reported DFD officials.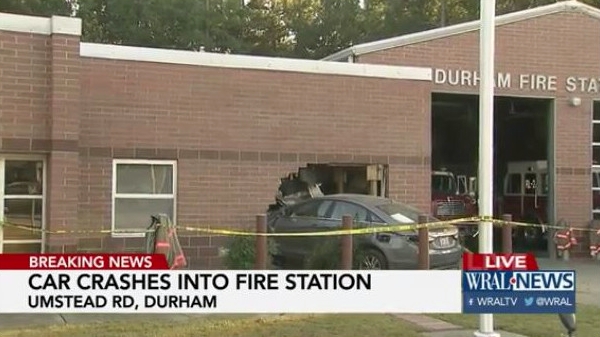 Her vehicle entered the structure, crashing through the brick wall and "several posts." A bedroom and a bathroom were severely damaged. And that's far more damage than Raleigh Fire Station 7 suffered in August, when an SUV crashed into the apparatus bay. See those photos by Legeros.
The response to Monday's incident included Durham EMS and a technical rescue response from Durham FD, which included the collapse rescue unit from Station 2.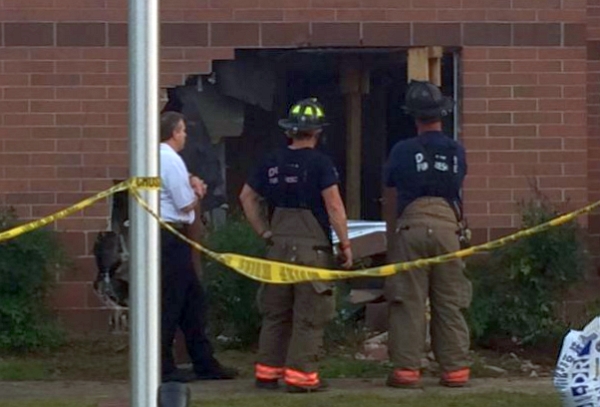 WNCN / Michael Hyland photo
Sources:
Herald-Sun – [Fire captain escapes possible death as car plows into station]
Aerial Photo: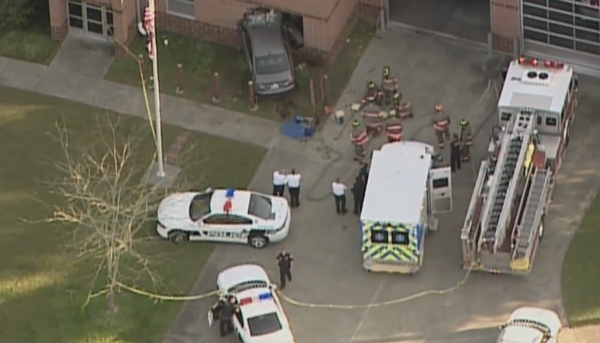 WTVD video still
Map: