Found these in this /r/firefighting thread. Super-cool (and newly posted) dash cam videos of Chicago Fire Department crash trucks in action at O'Hare International Airport on October 28, 2016.
The lengthy clips were filmed as crews responded to, attacked, extinguished, and returned from an uncontrolled engine failure and fire on a Boeing 767. Talk about a smoke plume!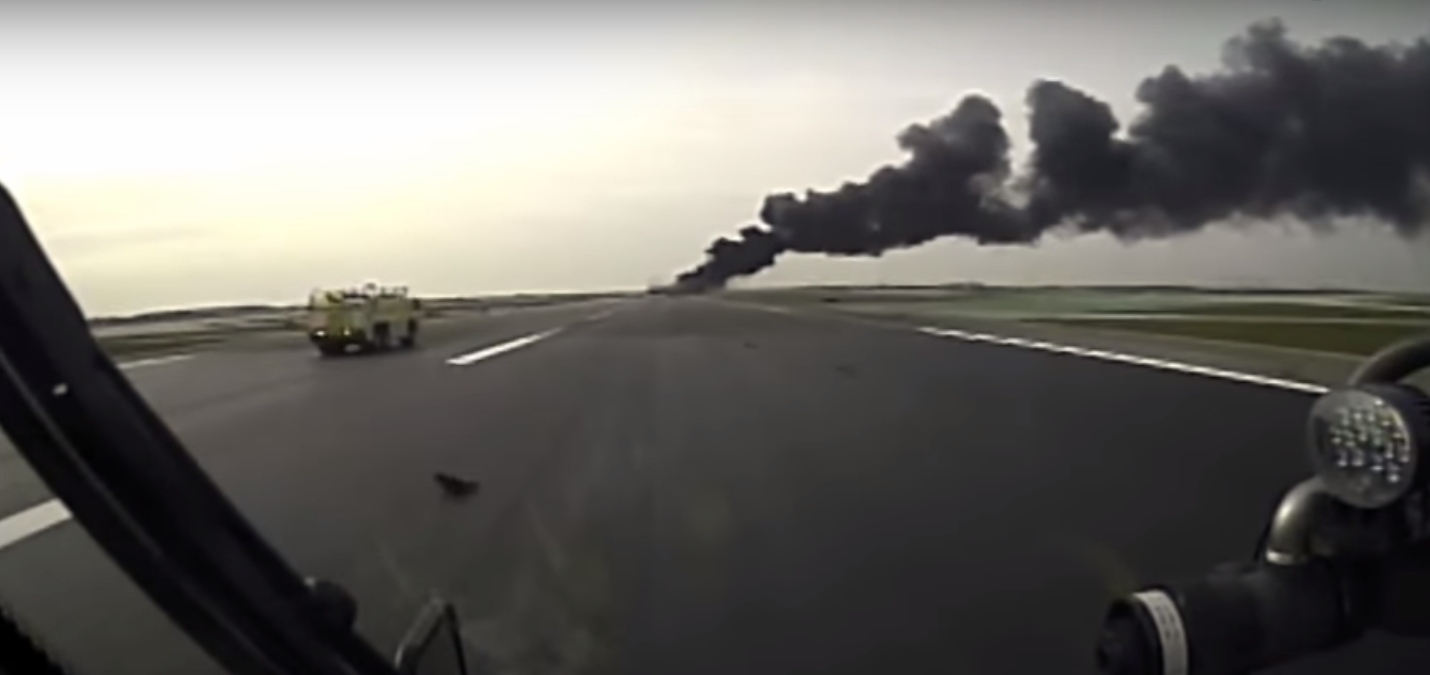 Here's the Wikipedia story of what happened, American Airlines Flight #383. With 170 souls aboard including nine crew, all survived. Twenty were injured. 
See also this Chicago Fire Wire posting with more notes from the incident and the video.