How many colleges around the Carolinas (or farther) have their own fire engines? One of our readers recently spotted this one (thanks Greg!), a College of Charleston (SC) mini-pumper. Their fleet also includes an ambulance.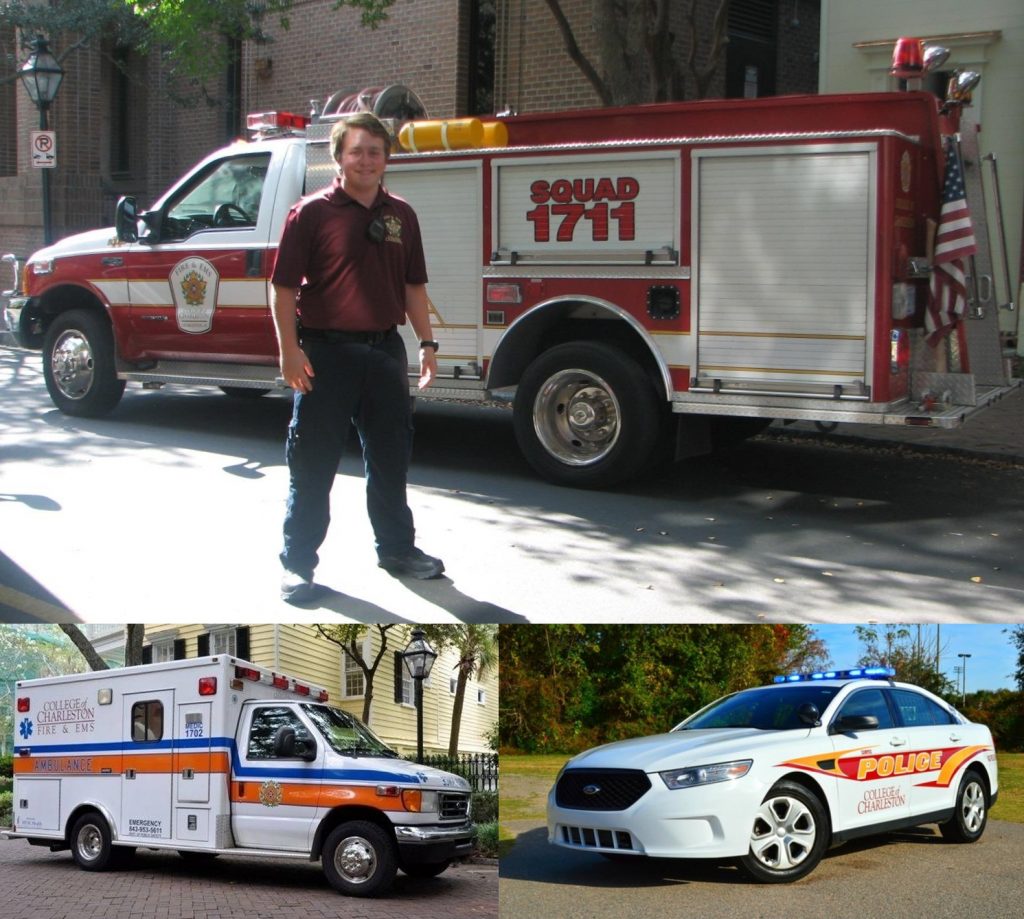 Pictures are from the school's Department of Public Safety Facebook page. Here's a description of their Fire & EMS branch:
The Chief of Fire and EMS is designated as the College's Fire Marshal and coordinates all fire safety activities at the College in conjunction with the City of Charleston Fire Department. The Chief and his staff routinely conduct fire/safety inspections of all facilities and equipment, initiate fire drills, handle all fire-related investigations and reports in conjunction with state and local agencies, coordinate ongoing training/certification efforts for department staff members, collaborate with community and state emergency management teams, and make recommendations concerning improvements in fire safety to appropriate administrative representatives. Source: annual security report (PDF)
Readers, what other college-based fire and/or EMS services are around?