The Fayetteville Veterans Administrations Hospital once had a fire department, we've learned through a SPAAFAA posting on Facebook, from the Dover (NC) Fire Department. Their first engine originally served the hospital, and is pictured below. It's a 1941 Howe Defender that they received from Civil Defense surplus in 1953.
What's the history of the hospital's fire department? Google finds that the eight buildings on the campus were added to the National Register of Historic Places in 2012. They're listed as constructed in 1939. The facility likely opened that year or the following. Was their 1941 pumper delivered new? Perhaps. How long did the hospital operate a fire department? To be determined. Maybe readers can help.
There haven't been many VA fire departments operating in North Carolina. Just one other that we've known about, the long-serving Oteen Fire Department in Asheville. They operated from circa 1918 to 1976. Here's a blog archives post about their history.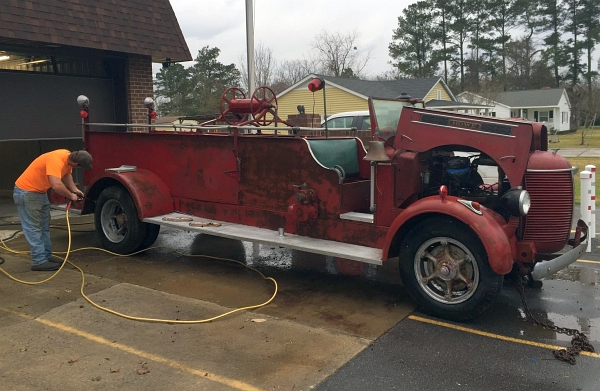 Dover Fire Department photo