Saw this on Twitter this morning, from WCIV4 reporter Rob Mallia as retweeted by FDMaps.com. Feature of North Charleston's new Station 2 at 2800 Carner Avenue. (They're the third-largest city in SC, incidentally.)
Formal opening ceremonies were held today. The 18,000 square-foot station houses two engines and a ladder company, has five "engine bays," plus a training facility and offices for the arson squad. It replaces two prior facilities, old Station 2 and Station 8.
Sleeping quarters are on the second floor, and feature a slide (!) for rapid descent to the first floor. Here's the accompanying news story. Google for more media coverage.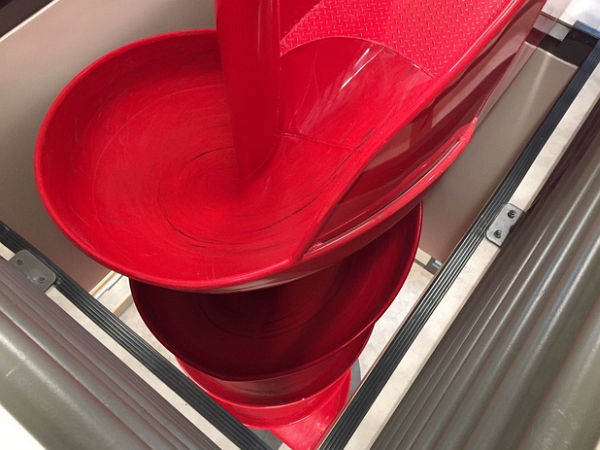 WCIV4 photo