March 26
This posting and its content has been moved to a dedicated page on the Raleigh Fire Museum web site.
Head over to www.raleighfiremuseum.org/content/metropolitan.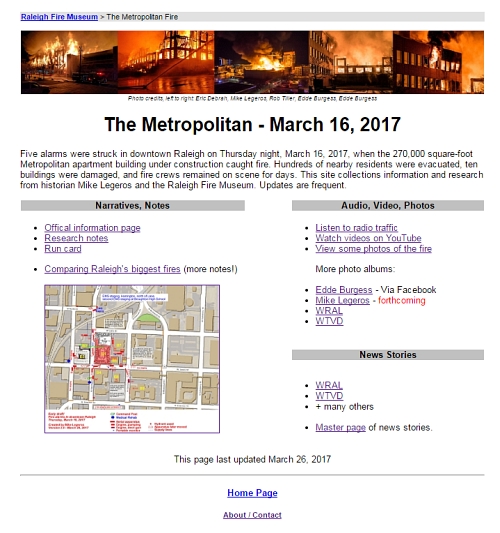 March 22
WNCN news links added, more suppression details, incident notes formatted, canteen service added, need to add to diagram "A/B/C/D explanation."
March 21
Added more news links, more damage details and times, etc. 
March 20
Adding more photo and video links, more details to the incident details, etc.
March 19
Added more incident notes.
March 18
Let's add some news and media links…
March 17
Five alarms were struck last night, at 400 West North Street in downtown Raleigh. Largest  downtown fire in decades. Lots to report. See run card on this new site.