New book alert! The [Illustrated] History of Wilson N.C. Fire/Rescue Services 1858-2017. Published late last year. Authors are Odis Daughtridge and Brian Oliver[1]. 
You can view the entire book on its Mixbook page, through a page-by-page flash interface. The complete text is also displayed. Use your browser's find feature to search for specific words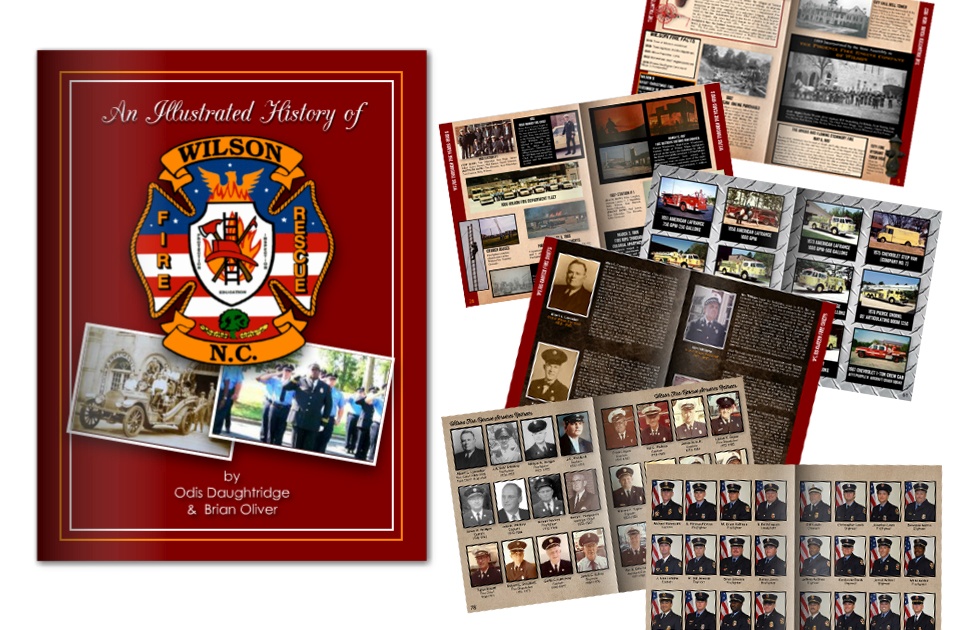 Contents
Acknowledgements
Letter from the Chief
Illustrated Timeline 1858-2017
History of Stations and Facilities
History of Apparatus
Portraits of Current Members
Profiles of Career Fire Chiefs
Portraits of Retired Members
Photos Past 'n' Present
All-Time Roster
Ordering
This step's a little trick. Visit the book page at https://www.mixbook.com/photo-books/interests/wilson-n-c-fire-rescue-services-history-1858-2017-16357407.
Click order toward the top left of the page. From there, you'll have to create a Mixbook account. They don't appear to allow "guest" check outs. Then complete ordering.
Postscript
[1] Oliver is the son of  retired Wilson Fire Chief Donald R. Oliver, who served 1992 to 2017. He's also the co-author of a Morrisville FD history book, published in 2015. It's also available via Mixbooks. Brian Oliver is a career firefighter in Morrisville and former Greenville and, recently, works part-time with Raleigh, in an EMS support role.