Recent random data play about the Raleigh Fire Department and its history. Each of these charts originally appeared as postings on Legeros Fire Line on Facebook.
Counts of Companies
Counts over time of Raleigh's aerial ladder and service ladder companies[1], plus battalion chiefs and rescue companies[2].
[1] Counts of staffed companies, versus frontline + reserve units.
[2] Beginning in 1953, "Raleigh Rescue" operated a two-piece unit, but the heavier rescue was rarely brought. Thus the count is shown as one instead of two, to keep apples to apples in comparing with later counts.
Population Growth vs. Response Growth
Growth trends of Raleigh population (orange) and Raleigh FD responses (blue). Sorry for the gaps. Also, the number ranges are NOT equivalent. The population range is 10x (or more) of the call volume range. Also, also, the first responder program expanded citywide in 1980, which may be a factor in the climb of call volumes.
Most Popular Month for Opening New Fire Stations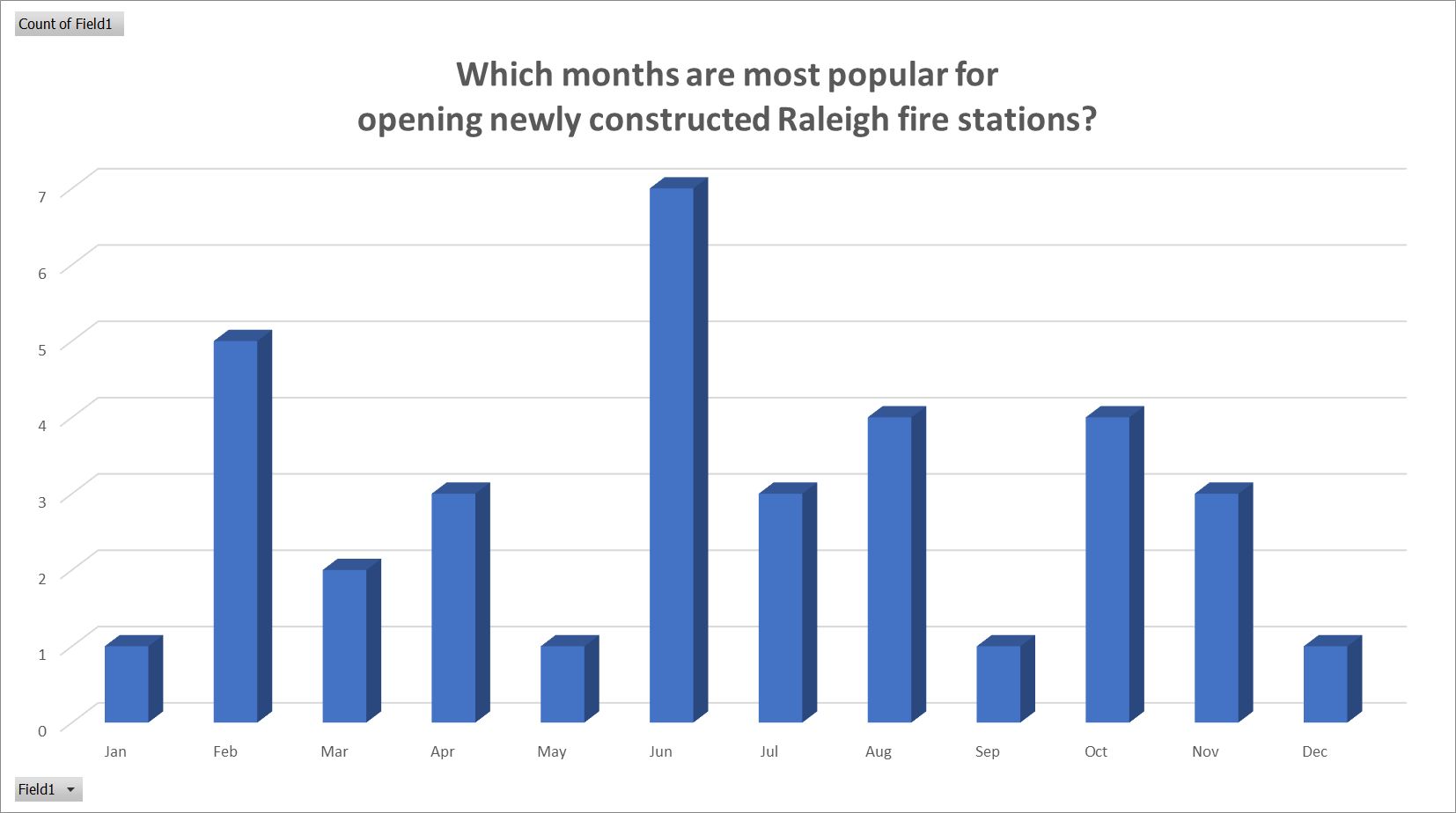 This section was written on May 29, 2022.
New Raleigh Fire Station 22 will be opening any day now. Looks like it'll happen in early June, based on window peek-throughs today. As it happens, June is the most frequent month for opening newly constructed city fire stations in the career-era of RFD. (Sorry Charlie, temp facilities not included.) Here's that distribution, from data beginning in 1926. See comments for source data. Which specific dates are the most popular? Those are June 9 (3), June 15 (2), and October 9 (2).
Recruit Academy Sizes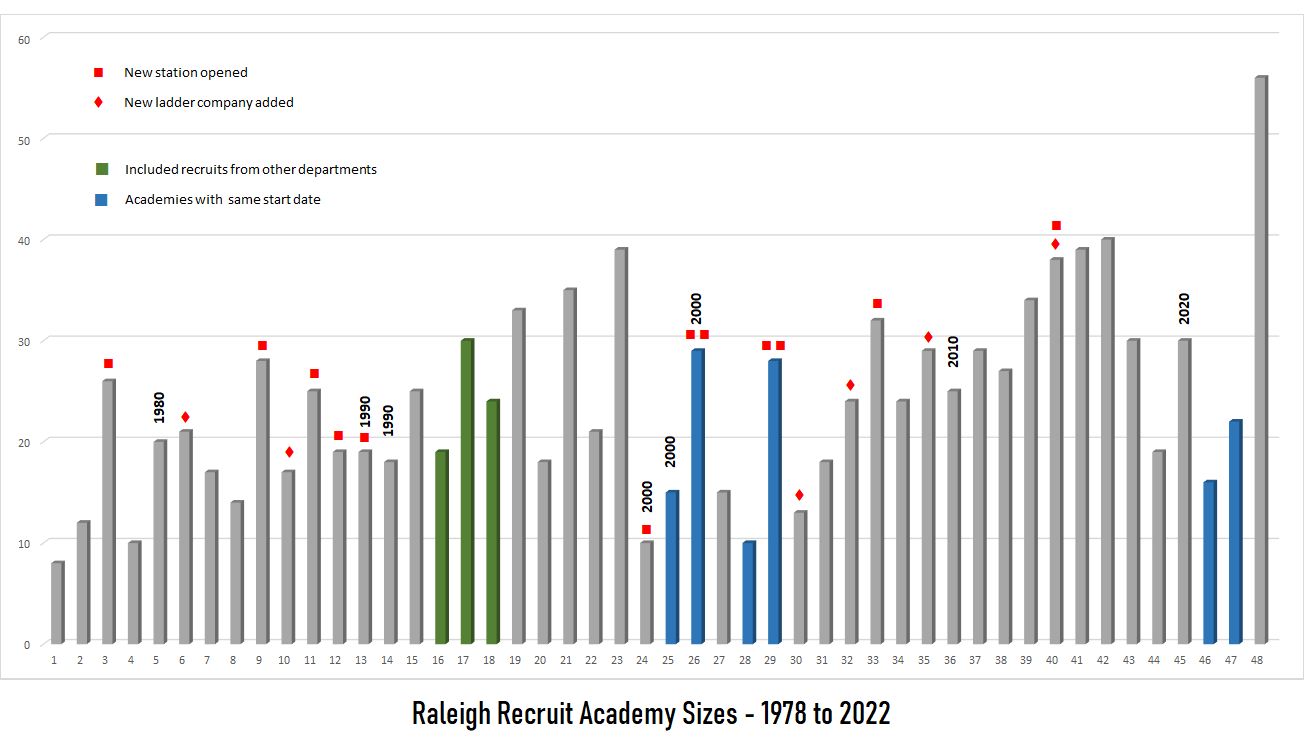 This section was written on May 28, 2022.
Raleigh Recruit Academy 48 started this week with 56 new recruits. It's the largest academy in RFD history. What has that distribution looked like over time? Here's a chart of academy sizes, plus notes on those years that new stations and new ladder companies were added, and those academies that started concurrently, or included members of other departments.