Cornelia "Jenny" Crabtree Tilley, 90, passed away in Raleigh last week. She was the longtime operator of the Bay Leaf forestry fire tower, first located at Six Forks Road, a half-mile north of "Six Forks" (1937-1968) and then moved to Howard Road, just west of Creedmoor Road (1968-present). Click to enlarge: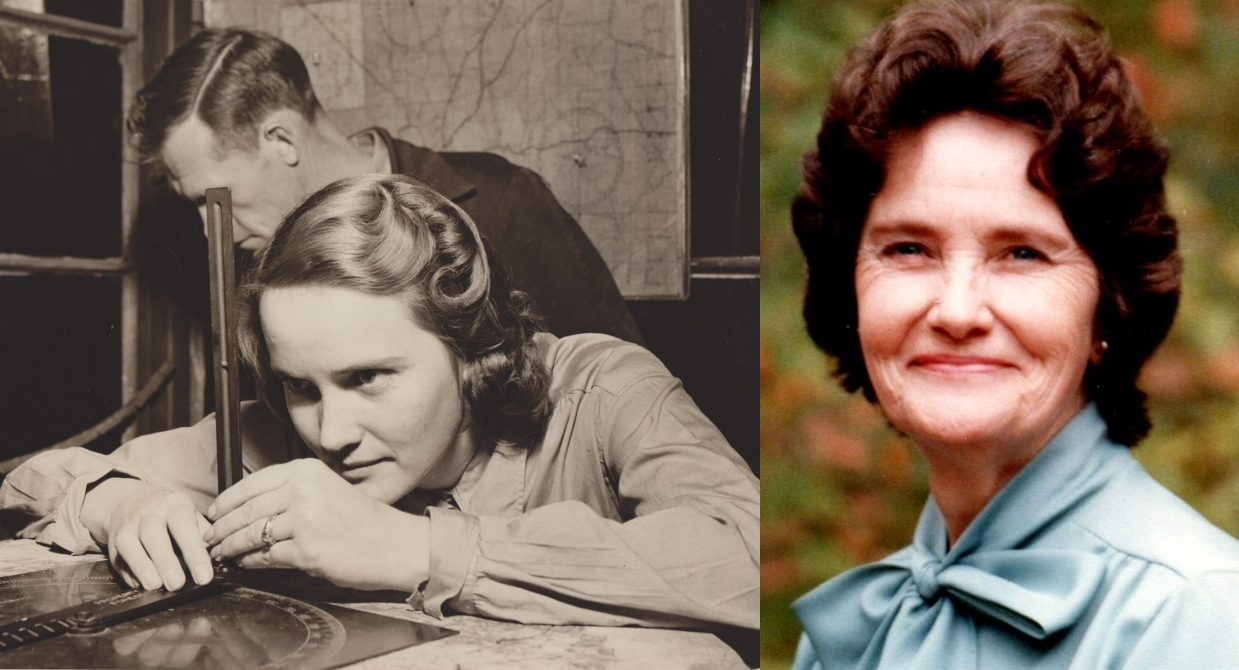 She was one of the first female tower operators in the state, and served until the tower was closed in 1985. She then became secretary to Wake County Ranger Albert Coley. Ms. Tilley retired in [TBD].
Her husband was the late George "Buck" Tilley, also a Wake County Forest Ranger and a thirty-one year employee of the forest service. He passed away in 1971 and is remembered with a plaque at the Howard Road site. Click to enlarge: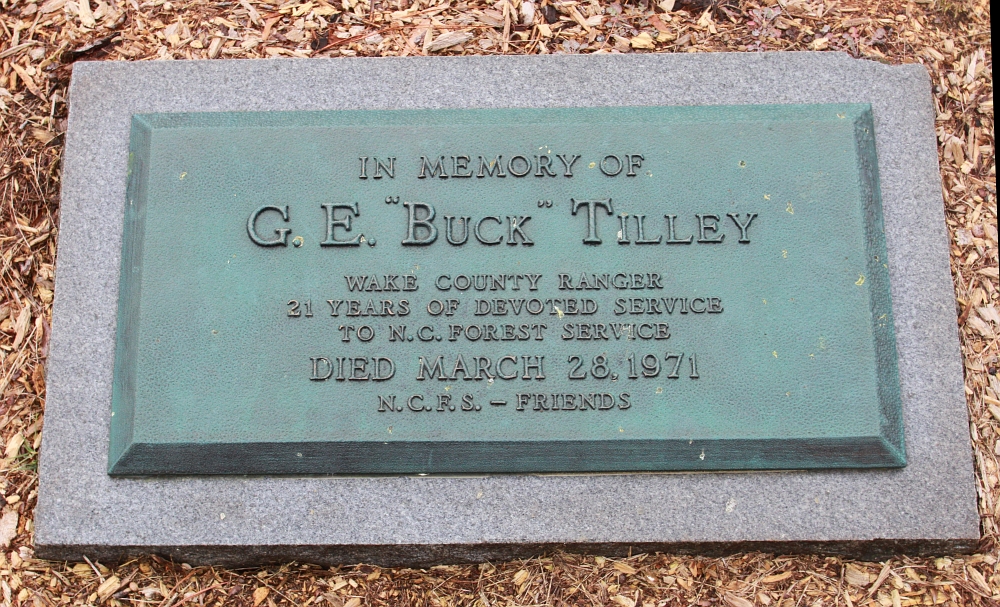 Ms. Tilley is survived by her children Jerry (and Patsy) Tilley and David (and Nancy) Tilley, and their six grandchildren and eleven (!) great-grandchildren. As well as her special friend Pat Toothman.
The funeral service was held yesterday, at Mitchell Funeral Home. Burial followed at Brier Creek Memorial Park. Read her obituary, which includes over 120 photos, including these historical images of Ms. Tilley at work:
The Bay Leaf fire tower is still standing. Here are some aerial views of the site. Or read this text history: