April 25, 2020
Project update. Signs have been added to the three future fire station sites. Some land has also been cleared.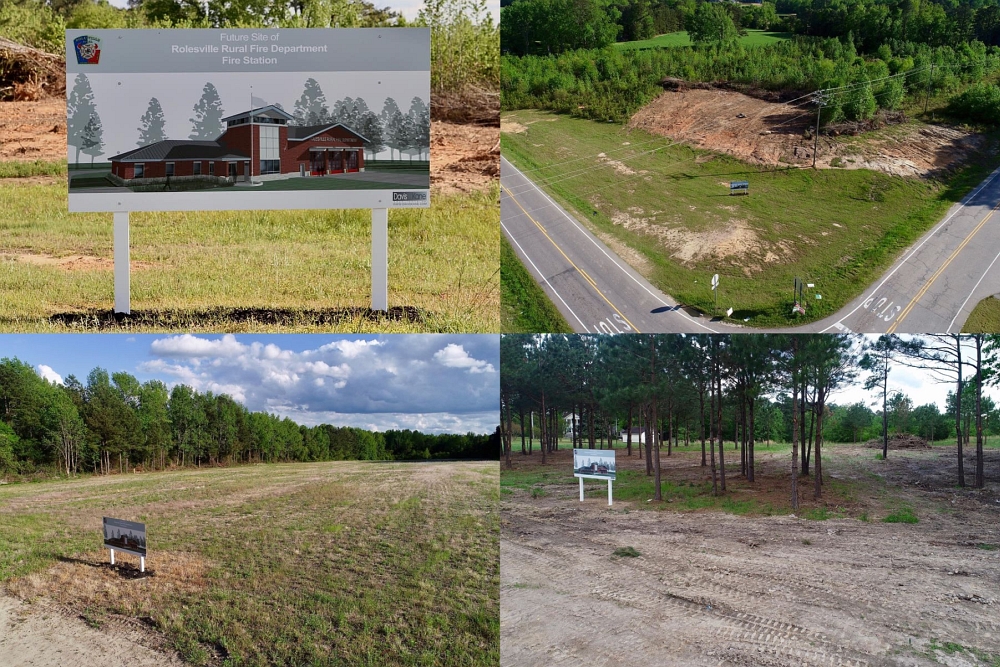 Mike Legeros photos
October 7, 2018
Rolesville Rural Fire Department celebrated their 60th anniversary today, with a reception and open house. (Pictures coming!)
Displayed was this Davis/Kane drawing and site design of a fire station concept. Click to enlarge: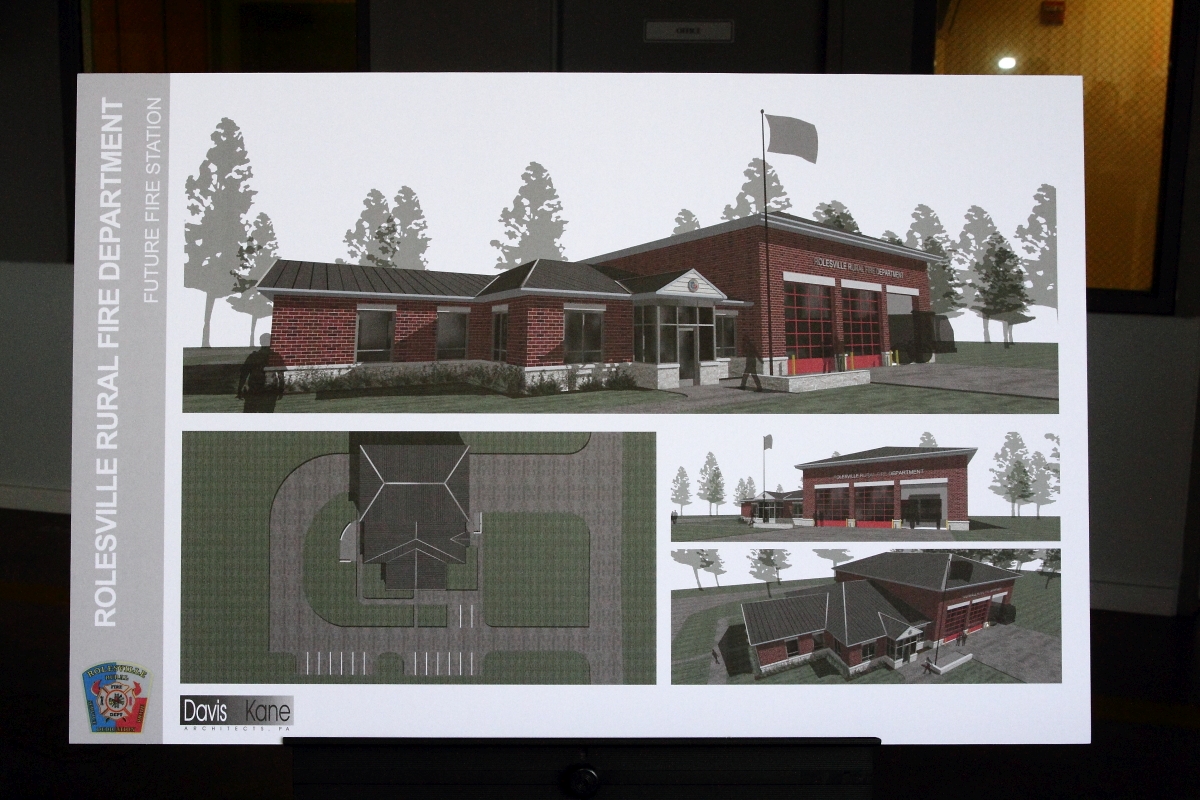 Recall from this 2016 blog post that the department has been planning for three future fire stations. This design can be used for all three, they note.
The department has already purchased three sites, for the planned stations:
4124 Burlington Mills Road

3.48 acres
Purchased 4/29/16

Fowler Road at Mitchell Mill Road, southwest corner

5.91 acres
Purchased 6/25/2018

Old Pearce Road, just east of Daniel Road

9.00 acres
Purchased 10/15/2016
Timeframe for the project(s) to start is two to five years.  
As noted in that 2016 blog post, Rolesville is the largest single-station fire department in the county, protecting 32.88 square miles with one fire station.
The additional stations are needed to meet the rapid growth in both the municipal and rural areas of their fire district. (In 2016, Realtor.com called Rolesville the seventh fastest growing town in the country.) 
Standard disclaimers apply. As with all things planned, things may change.