This is a blog version of a pair of earlier Facebook postings on Legeros Fire Line.
Here's a photo and a news clipping about an early air ambulance crash in our area. Converted Cessna five-seat plane crashed near Oxford on August 25, 1949. Three aboard, the pilot and two nurses. Two died at the scene and the third, one of the nurses, died at the hospital. The plane was returning from New York to Durham, after transporting a patient, and attempting an emergency landing at "Brent Meadows farm." The plane crashed into a cornfield after striking a tree. It was operated by Piedmont Aviation Inc.
Was this the same Durham-based air ambulance service seen in this vintage Esso advertisement from 1947? To be determined. See earlier posting.
See also Mike's master Google map of Raleigh-Durham area plane crashes.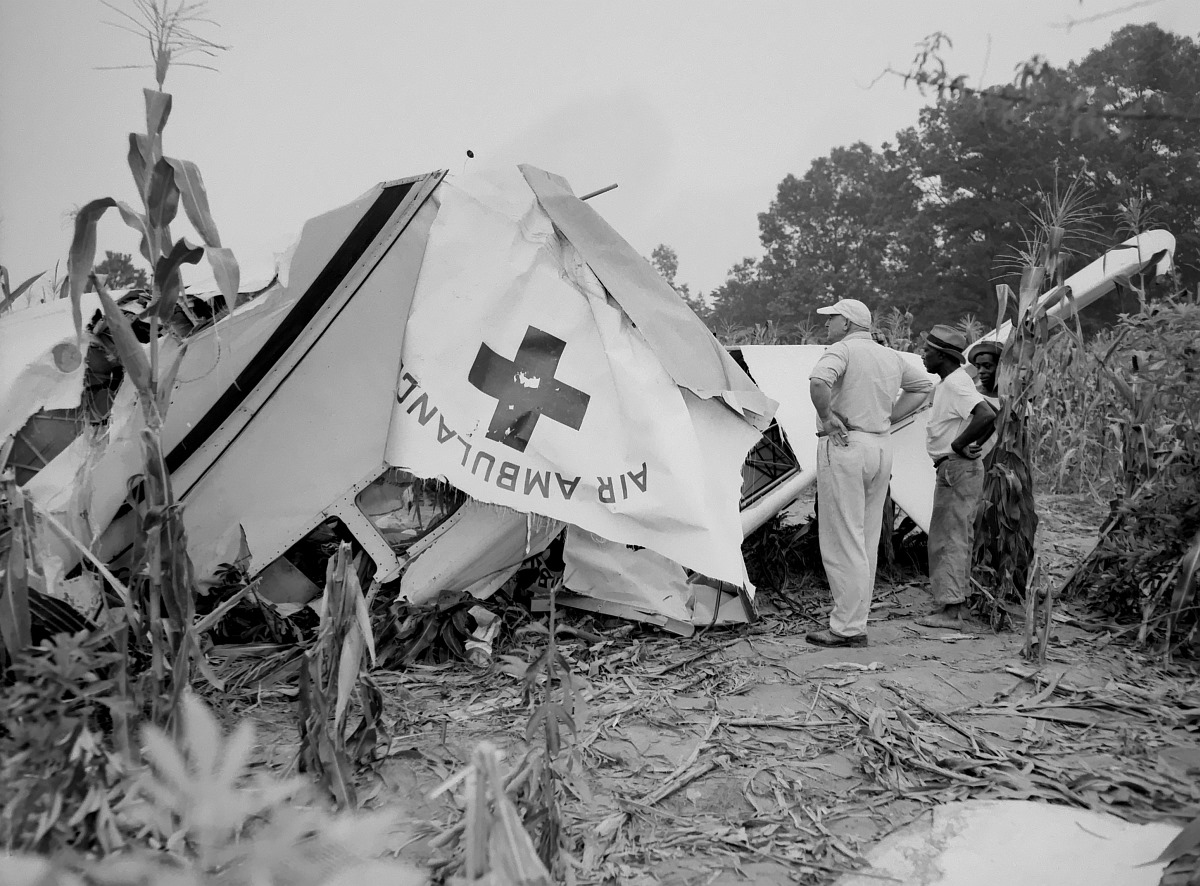 Phone photo of film negative by Charles Cooper, P0105/1-01-13-141 in the Durham Herald Co. Newspaper Photograph Collection #P0105, North Carolina Collection Photographic Archives, The Wilson Library, University of North Carolina at Chapel Hill.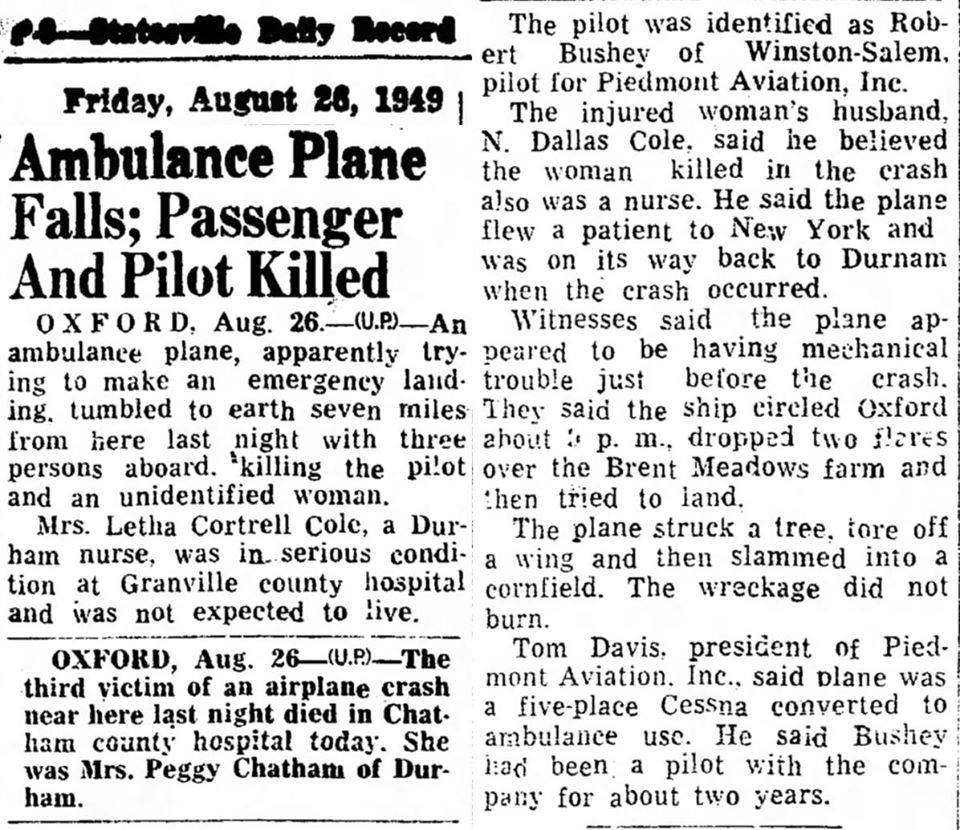 Statesville Daily Record, Friday, August 26, 1949.