News from Asheville. They're getting a tiller!
KME won the bid, over Smeal and Seagrave. 101-foot, stick only. No pump, no tank. Due for delivery this year. It'll be Asheville's first tiller since 1923, which was its first motorized TDA. Click to enlarge this proposal drawing: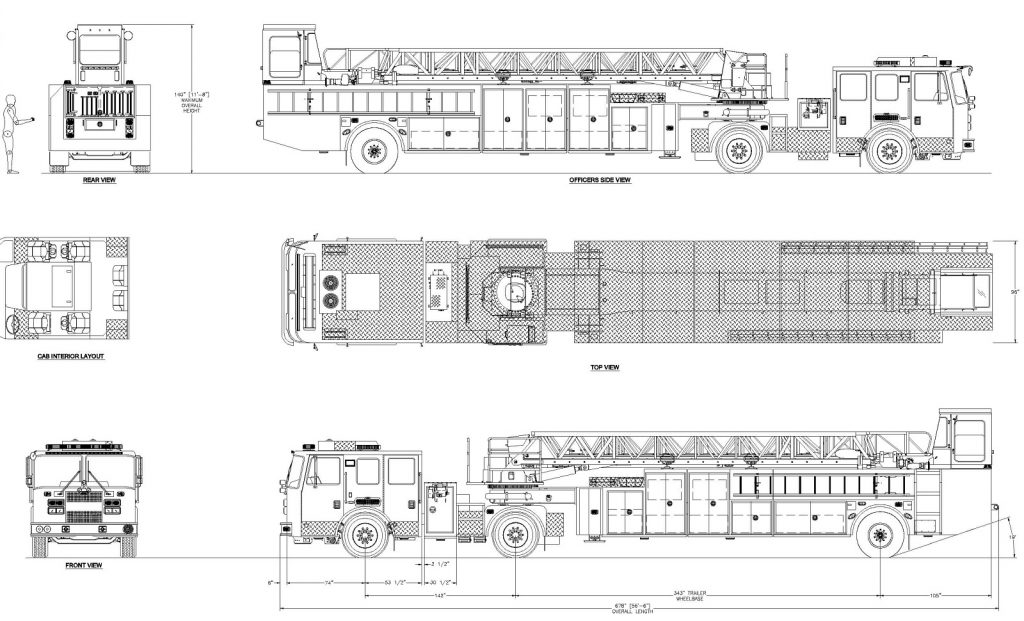 Current Tiller Count
What's the current tiller count, statewide?
Asheville – KME in production
Beaufort – Seagrave
Cornelius-Lemley (Mecklenburg County) – Seagrave
High Point – Pierce
Raleigh – Three Pierces plus one in production
Wilmington – Pierce
Winston-Salem – KME in production
Station 13
Construction of Station 13 on Broadway (east side of the street) at Magnolia will begin after completion of a department Master Plan. Three-story, two-bay engine house, we're told. The third floor will likely house the Arson Task Force.
An engine house for the Montford/Richmond Hill area has been touted for years. And, if anything, could've been initiated after the Highland Hospital fire in 1948. The city's deadliest fire occurred on March 10, 1948, and killed nine women including author Zelda Fitzgerald. (See my database for the state's deadliest fires.)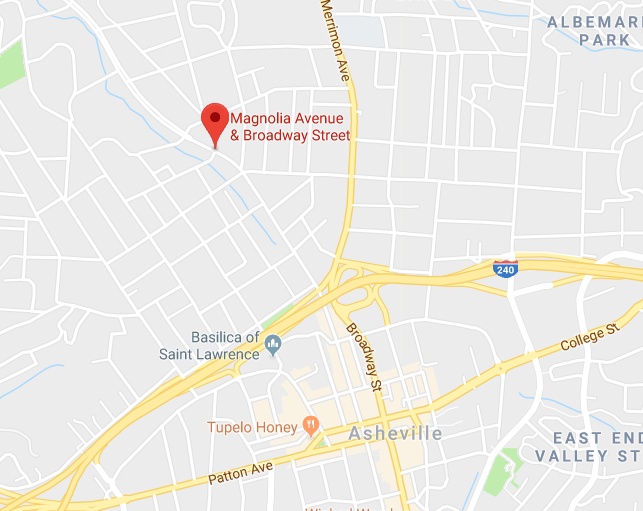 The site was purchased in 2014. The project budget is $3.9 million, per the FY18 budget. For more info, this AshVegas story from 2015.
Engine 13 will be first-due to the Montford Area west, and second-due with Engine 7 to UNC-Asheville. It'll also be the closest company to future Interstate 26, toward Woodfin. It'll also respond downtown for structure fires, on the first alarm.
Two More Engines Coming
In February, new Engine 6 was delivered. The 2018 KME Predator, 1500/500 (read specs[1]) is the first of three engines with a new "RIT" (Rapid Intervention Team) spec, with more storage capacity, among other features. New Engine 1 is due after FDIC, where it's planned for display. New Engine 9 is due in June. 
[1] Link now broken, http://www.kmefire.com/featured-deliveries/pumper/gso-10612
Engine 6 is notable for historically styled lettering, similar to the design from their horse-drawn days. Notes an Asheville FD historian, apparatus is lately lettered "Asheville Fire Department" since 2010[1]. Previously rigs were lettered "Asheville Fire-Rescue" since 1989. Before then, they said "City of Asheville" since 1941.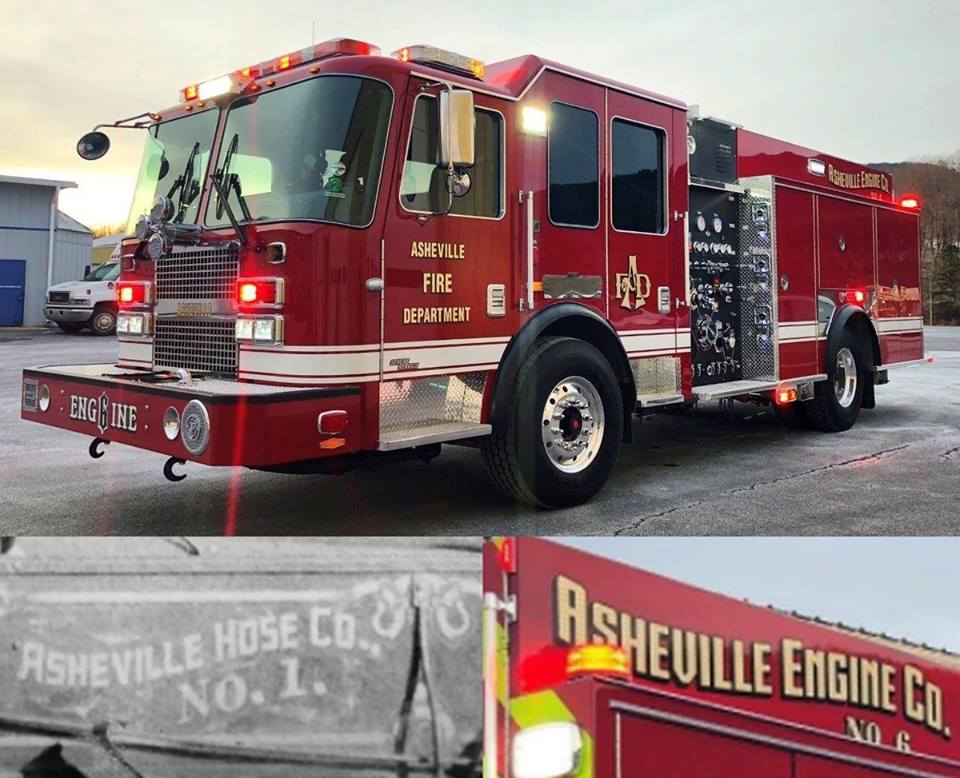 Photo credit KME
Engine 6 is also the first Asheville rig equipped a RotoRay. Has three white LED lights. The coming tiller will also have one. It's also the first with bumper lettering of "ENG6INE".
[1] With one exception, the 1977 American LaFrance Century Snorkel was also lettered "Asheville Fire Department".