The Beaufort Fire Department in Carteret County, my high school stomping grounds, has received a tiller! 
From Montgomery County, MD
Future Hook and Ladder 54, a 1997 Seagrave Marauder (?), 100-foot. Delivered on October 13. Operated by Hillandale VFD in Montgomery County, MD. Former Truck 7-12, then a reserve for HVFD. 
Donated by local resident, who purchased the truck as a gift. They have chosen to remain anonymous. See this WITN story, which notes that the state has recommended for years that Beaufort have a ladder truck.
Still needs lettering, equipment, training, etc. Lee Wilson was in town last week and snapped a few pictures. See his photos.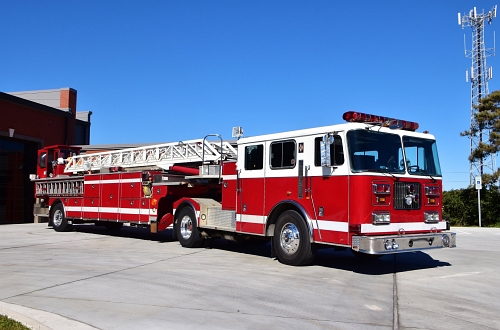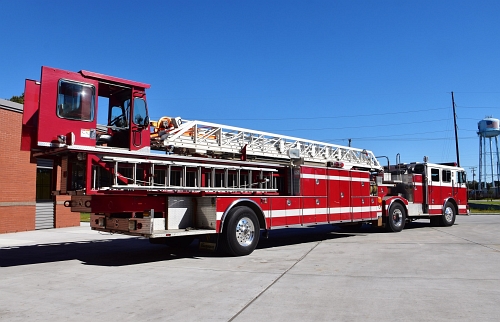 Lee Wilson photos
But Not Beaufort's First Ladder
The new tiller is the town's second ladder truck. The first was this 1941 Dodge "COE" with a 55-foot ladder. It was built by firefighters using a truck and materials provided by the town.
Click to enlarge these photos that reader Jesse Chaplain shared some years ago (in this blog post):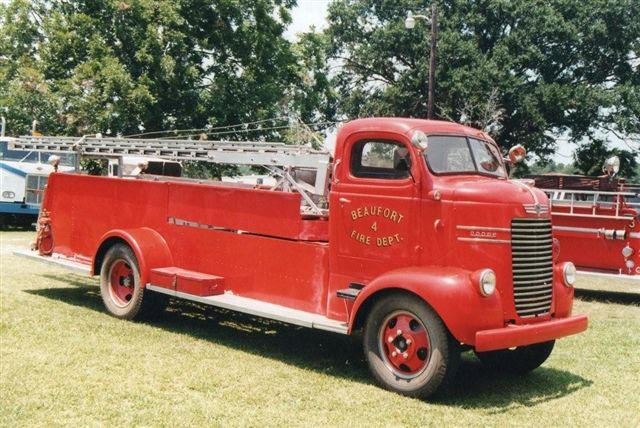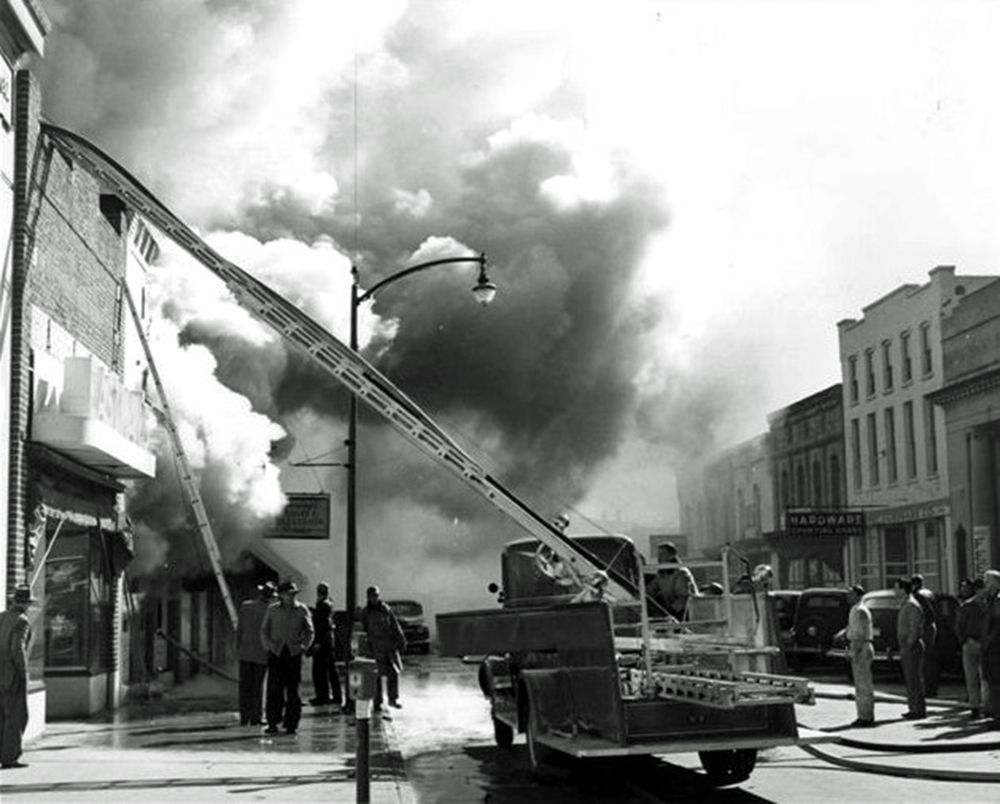 Courtesy Jesse Chaplain
Plus this fine photo from the BFD page on Facebook. Look at those old rigs. Click to slightly enlarge: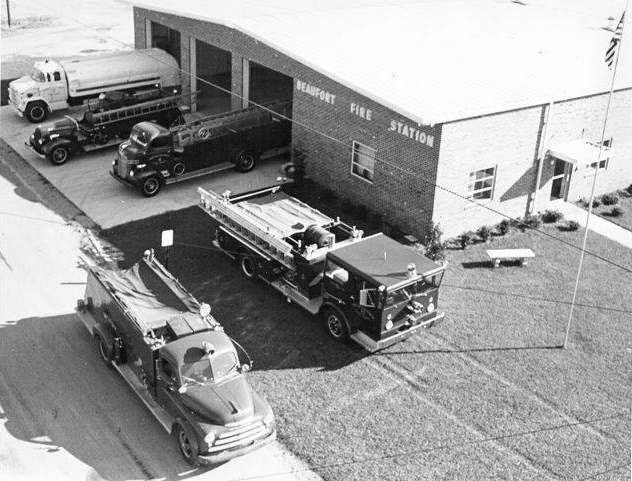 Tillers in North Carolina
Beaufort's delivery bumps up the statewide tiller count:
Beaufort – 1997 Seagrave Marauder
Cornelius-Lemley – 2016 Seagrave Marauder II
High Point – 2004 Pierce Arrow XT
Raleigh – 2010, 2015, 2017 Pierce Arrow XT
Wilmington – 2014 Pierce PUC
Winston-Salem – KME (in production