The Winston-Salem Fire Department recently re-dedicated their Fire Station 7, after completing a two-year renovation project. Below are some details of the project as well as before and after floor plans. Thanks to the Fire Chief's office, for sharing. 
Located at 100 Arbor Road, the "Buena Vista Fire Station" was opened in 1951. It houses the department's rescue company, and also serves as an educational center for inter- and extra-departmental training. And it's the city's oldest active fire station.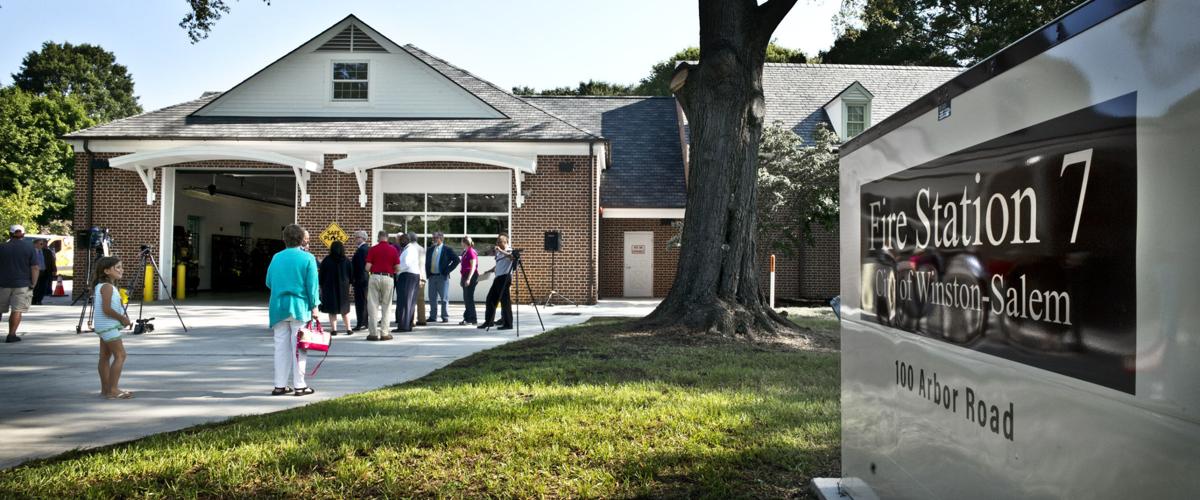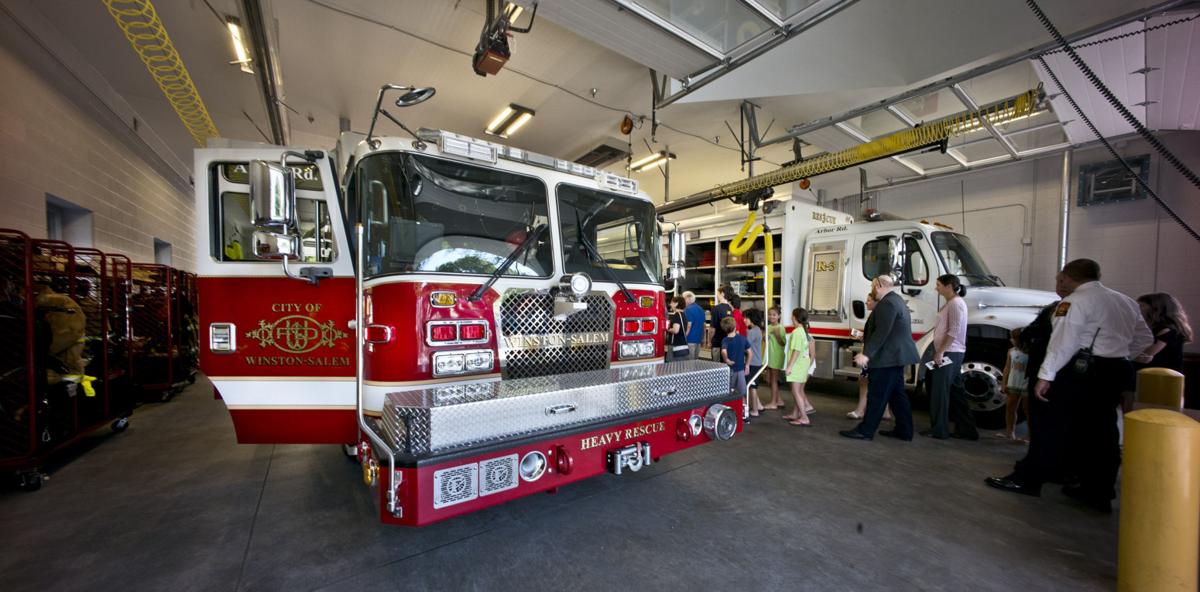 David Rolfe/Winston-Salem Journal photos
The $2M project extensively renovated the engine house, adding 4,200 of additional feature and new features including a laundry area, separate bathrooms to accommodate female firefighters, and a larger apparatus bay that can house bigger and wider equipment.
It's the third of three station renovation projects, part of a 2014 bond package. Station 8 and Station 9 also underwent renovations. Read more in this Winston-Salem Journal story.
Floor Plans
Left is before, right is after. Top is first floor, bottom is second floor. Got it?
Click to enlarge as JPG images or view as PDF.