This is a re-posting of a Legeros Blog Archives posting from June 29, 2013, that's no longer available on the old site, due to technical problems.
Here's a neat story [link broken] from the Island Gazette about the expansion of the Carolina Beach Fire Department at 9 South Dow Road.
They're expanding their station with a $1.3 project that's been on the drawing board for years. The building will be expanded with a 5,785 square-foot expansion, via a 70-foot by 76-foot pre-built metal building. This will add four apparatus bays, which will exit onto Cape Fear Boulevard.
The project also includes renovations to the existing 7,488 square-foot building. Those will include converting two apparatus bays into a classroom, renovating conference rooms, and adding a sprinkler system through the entire facility.
The story also includes a history of Carolina Beach firehouses, as related by Deputy Chief Granger Soward. Below is a detailed look at their history, and a clarification of some points therein.  Click to enlarge: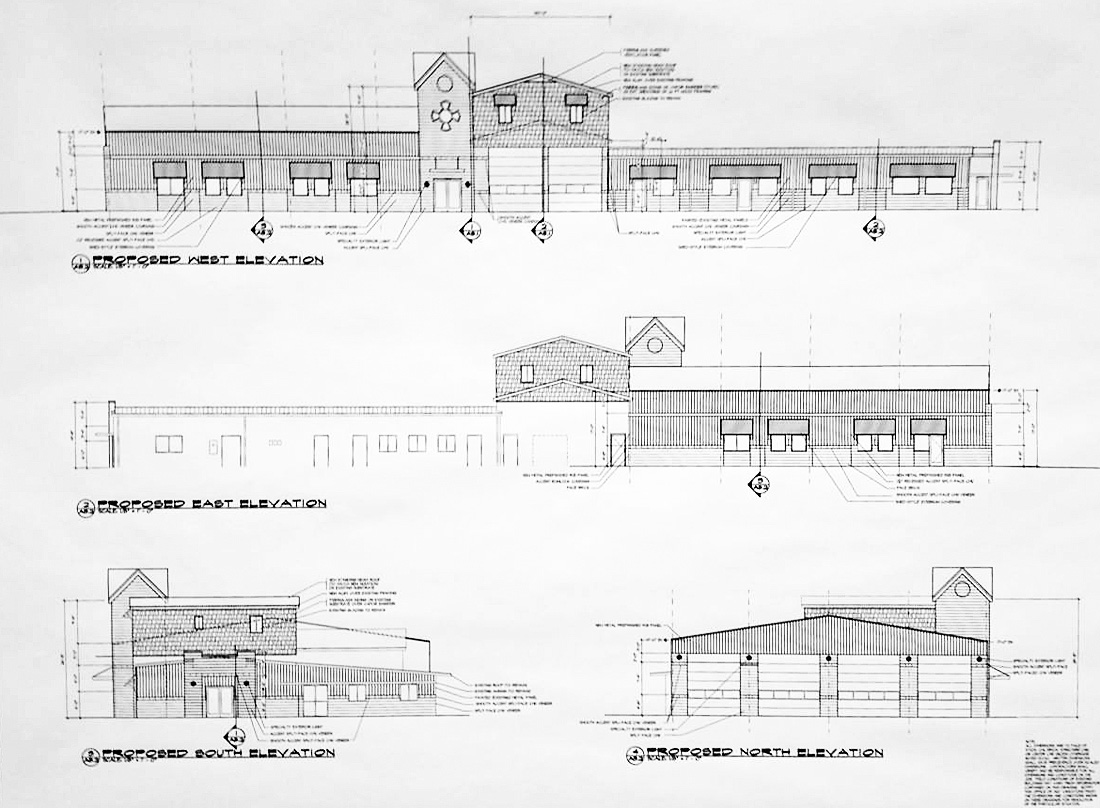 Carolina Beach Fire Department History
1925 – Carolina Beach is incorporated.
1920s – Carolina Beach FD is organized. The fire department is housed in the original City Hall, which was likely located on the opposite side of the ocean-facing Pavilion. The City Hall was a combination town hall, police department, fire department, and school room. (The school room may have been used for Sunday School classes only.) The fire department had a small shed beside the City Hall, which housed a fire truck. The City Hall was converted from an open-air structure used for picnics and social functions. The building's present day location is along the Boardwalk, and on the site of Britts Donuts (and other shops).
Continue reading on this web page.
Comments
June 30, 2013 – Legeros
From a reader, "Here in Wilmington, I've always heard that Carolina Beach got a lot of our old stuff over the decades, including 2 1/2-inch hose. We have our own thread size, 3 1/4-inch by 6, and I've always heard Carolina Beach has the same. One of our Assistant Chiefs was also the Chief in Carolina Beach, it's been told. Maybe back in the 1960s or 1970s." Says Legeros, the cross-pollination of city > small town (or rural) fire departments is something that we've seen here in Wake County, and going back decades. Heck, there are plenty of local Fire Chiefs whose day job is with the City of Raleigh Fire Department.