Thirty-five years ago this month, on July 7, 1981, the Mangel's Building on the Fayetteville Street Mall burned. The four-alarm fire was one of the largest in the city's history. Hundreds watched as thick smoke blanketed the pedestrian mall, and as firefighters fought a difficult fire in an 80+ year-old building that was "built to burn."
Historian Mike Legeros has compiled stories, photos, diagrams, and data about the fire, including oral histories from Raleigh Fire Department members who were there that day. Even log book entries are included.
The document is available on the Raleigh Fire Museum site in both PDF (preferred) and web page format: www.raleighfiremuseum.org/content/mangel.
Any updates, such as new stories uncovered, will be added to an "additions" page on the site, to be created.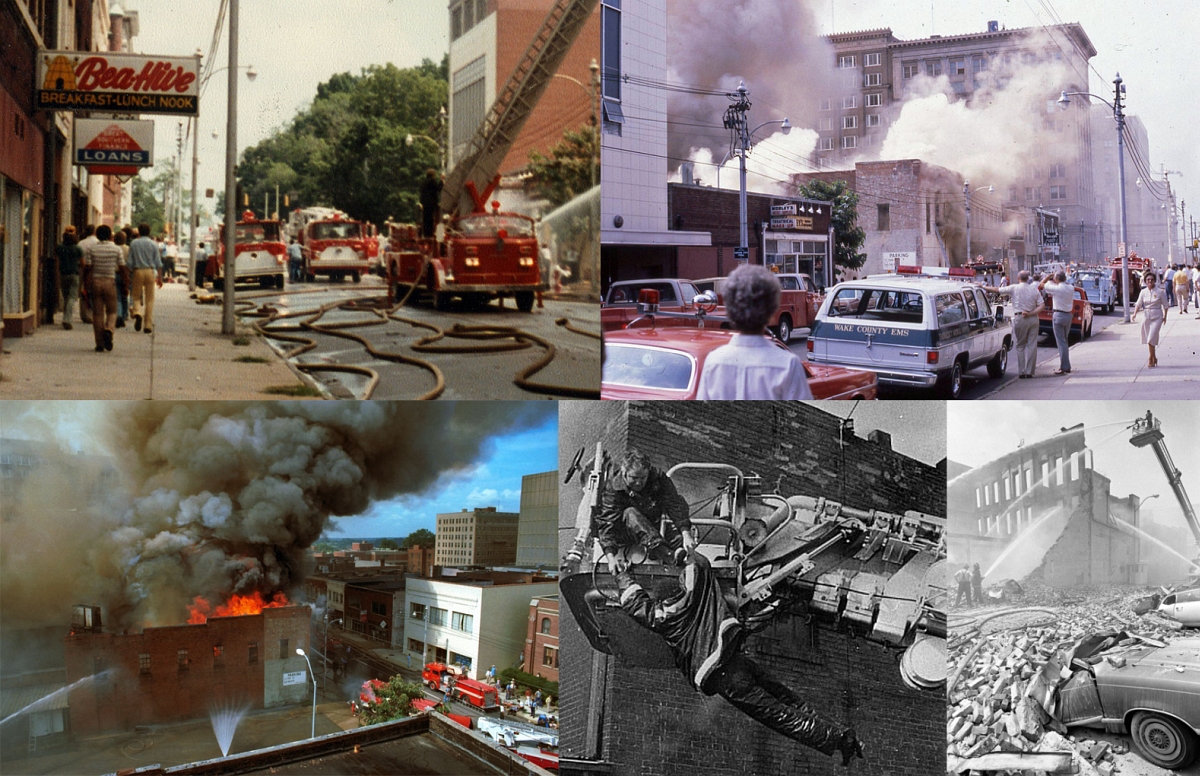 Left to right, top to botom, photos by William Artis, Robert Ott, Gary Knight, Seny Norasingh, News & Observer