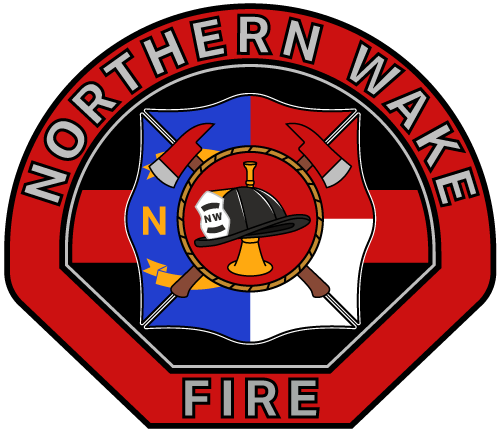 On July 1, 2017, a new fire department begins operating in northern Wake County, a consolidation of Bay Leaf Volunteer Fire Department, Incorporated, and Stony Hill Rural Fire Department, Inc. 
Northern Wake Fire Department will operate five fire stations, with 28 pieces of equipment, and 140 members. They'll cover a 70-mile area that's north of Interstate 540 and west of Wake Forest.
We'll have more information about the new department, after July 1. Watch this space. 
But tonight, let's look at their heritage…
The Legacy of Three
Northern Wake Fire Department begins with a rich heritage, and the legacy of three volunteer fire departments dating to the 1950s and 1960s: Stony Hill (1958), Bay Leaf (1961), and Six Forks, organized in 1956 and merged with Bay Leaf in 2002. 
They were some of the first "community fire departments" in Wake County, with home- and business owners banding together to provide fire protection. They raised their own money, built their own fire trucks, and answered emergencies at any hour from their homes, their businesses, and even from school!
Here's their history as an infographic, as Mr. Blogger's latest "family tree" diagram. View as JPG or PDF. (See more family tree diagrams.)
For a deeper dive into each of the three departments, visit my history pages. (Yes, yes, they and others need updating. Will be adding NWFD.)