From the news files this week:
Wonder what one's we missed, that weren't covered by the news!?
Sunday's story is particularly interesting, as the same driver had a collision at the same rail crossing two weeks earlier. She narrowly avoided being struck another train, but collided with a tree, which caused the front-end damage seen in the photo below.
Drive safety, folks.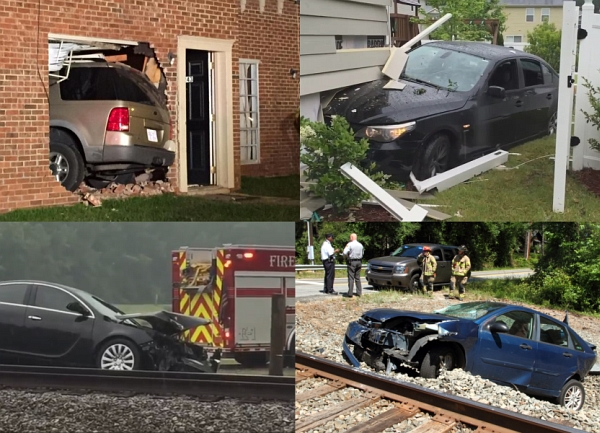 WRAL, WTVD, WTVD, Legeros photos