In 1962, construction of the world's largest radio broadcasting station was completed in eastern North Carolina. Built by the United States government for its Voice of America shortwave service, the facility was spread across three sites in two counties.
Site A (Beaufort) and Site B (Pitt) housed the transmitting facilities. They were nearly identical, each about 2750 square feet. Site C, also in Pitt county, was smaller with 644 acres. It housed the receiving facilities, program master control, communications center, and station main offices. The three sites formed an equilateral triangle, approximately 23 miles on each side, around Greenville, N.C.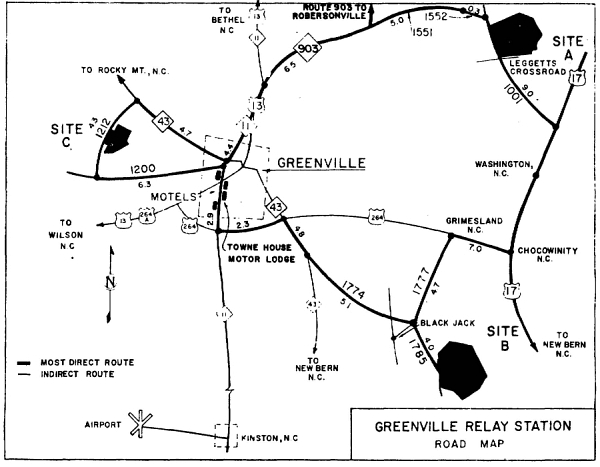 The facility and its three sites required a robust infrastructure, which included rigging teams; electronic, electric, and mechanical shops; on-site manufacture of certain parts; warehousing and stock needs; security and guards; road maintenance; field mowing; and firefighting capabilities.
Shown below is Hose Company No. 1, which operated a pumper with an International Load Star chassis in 1968. Each of the three sites had hose companies. Read more in this short history of the VOA fire department.