This is a version of an earlier Facebook posting.
Here's view of a vintage Charlotte Seagrave 70th Anniversary Series pumper in yellow, along with other not-red units of the time. The 1966 model, nicknamed "the Chiquita Banana", was one of two that were bought as a pair.
Recounts retired Charlotte Battalion Chief Kenneth Shane Nantz, they originally served as Engine 1 and Engine 20, both at Station 1. They were also the first engines equipped with pre-piped turret guns and electronic sirens, and the last two purchased with bells. 
The other one ended up as Engine 8 and remained red. This one became Engine 5, had a significant wreck, and was repainted yellow when rebuilt. 
The picture was posted to the Facebook public group North Carolina Towns by Makatoka King. Visit the group and search on "fire" to find some other vintage fire pics from around NC, posted by King. Source posting.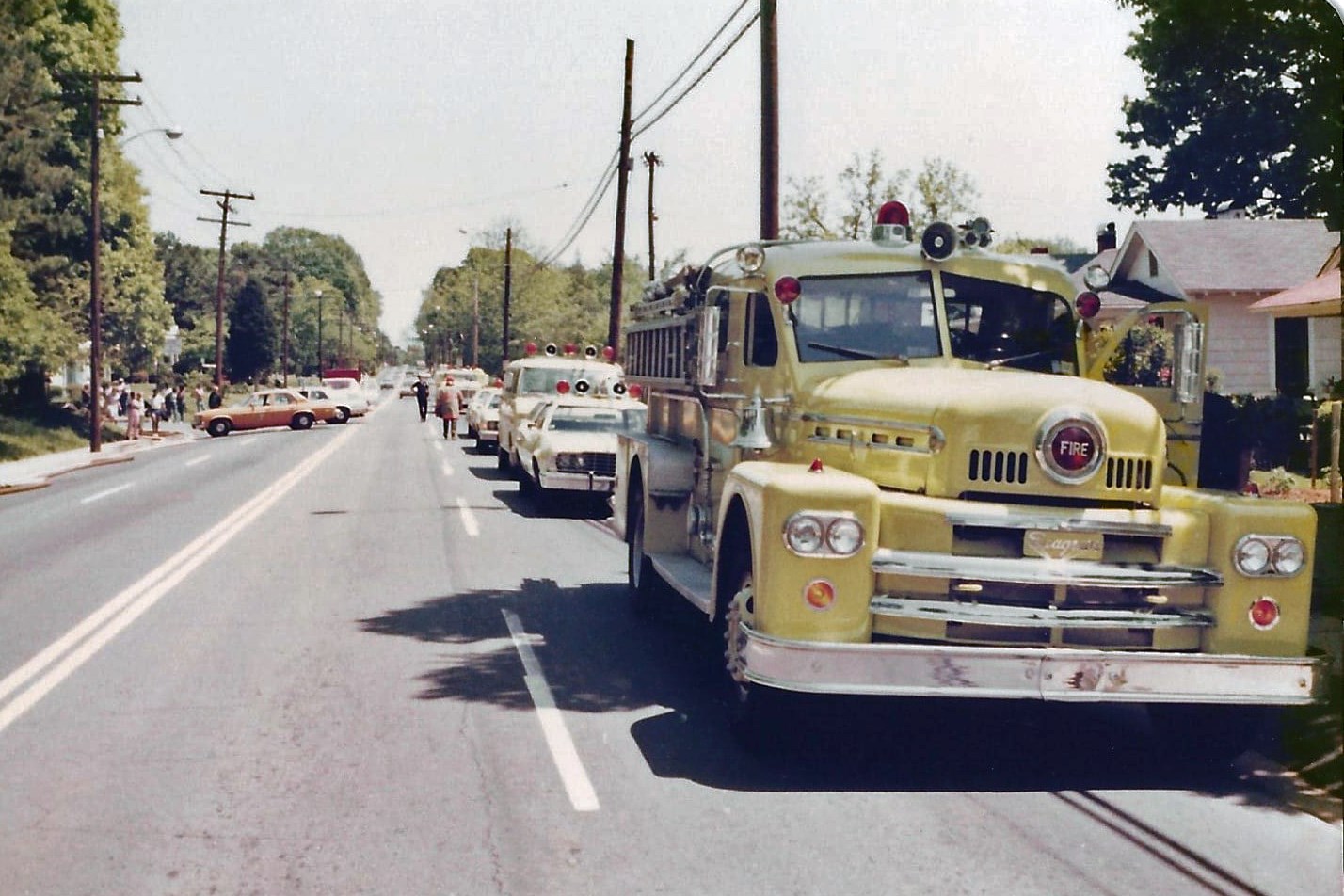 Makatoka King photo