The Durham Fire Department has taken delivery of two 2016 Sutphen Monarch pumper-tankers, 1500/1000. The new Engine 8 and Engine 15 were delivered on December 8. 
The engines are the first pumper-tankers for the city, and will serve at stations on the edge of the city that respond to areas without fire hydrants. They answer calls with county fire departments (Bahama, Lebanon, Redwood, and Durham County).

Durham Fire Department photo
Equipped with 1000 gallon tanks instead of the typical 650 gallons–they switched from 500 gallons several years ago–the new engines are otherwise laid out the same. The rear roll-up compartment contains the booster reel, for example. Also, there's no quick-dump valve(s) on the new trucks.
Photographer Lee Wilson paid a visit to the DFD shops last week and took these pictures. See more photos or click to enlarge: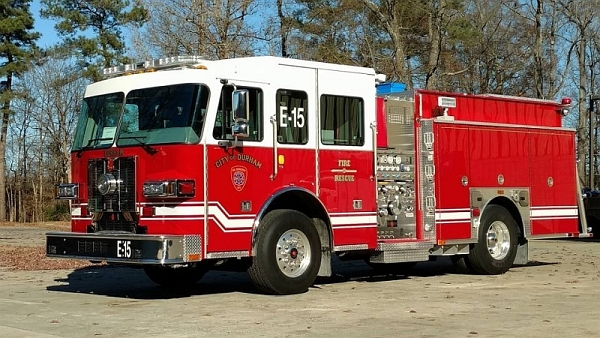 Lee Wilson photo
Lee Wilson photo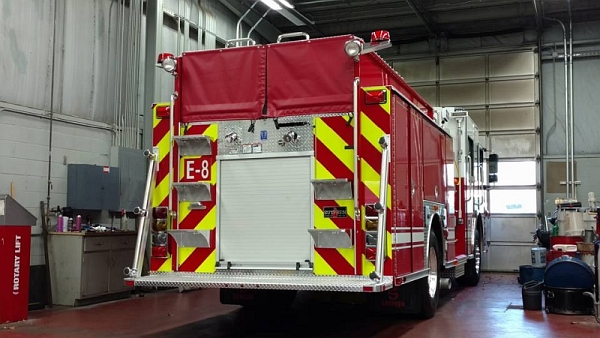 Lee Wilson photo