How many black volunteer fire companies named Excelsior served in our state, back in the day? It appears just three. Shown are Durham (top), Greensboro (middle), and Rocky Mount (bottom). See below for details.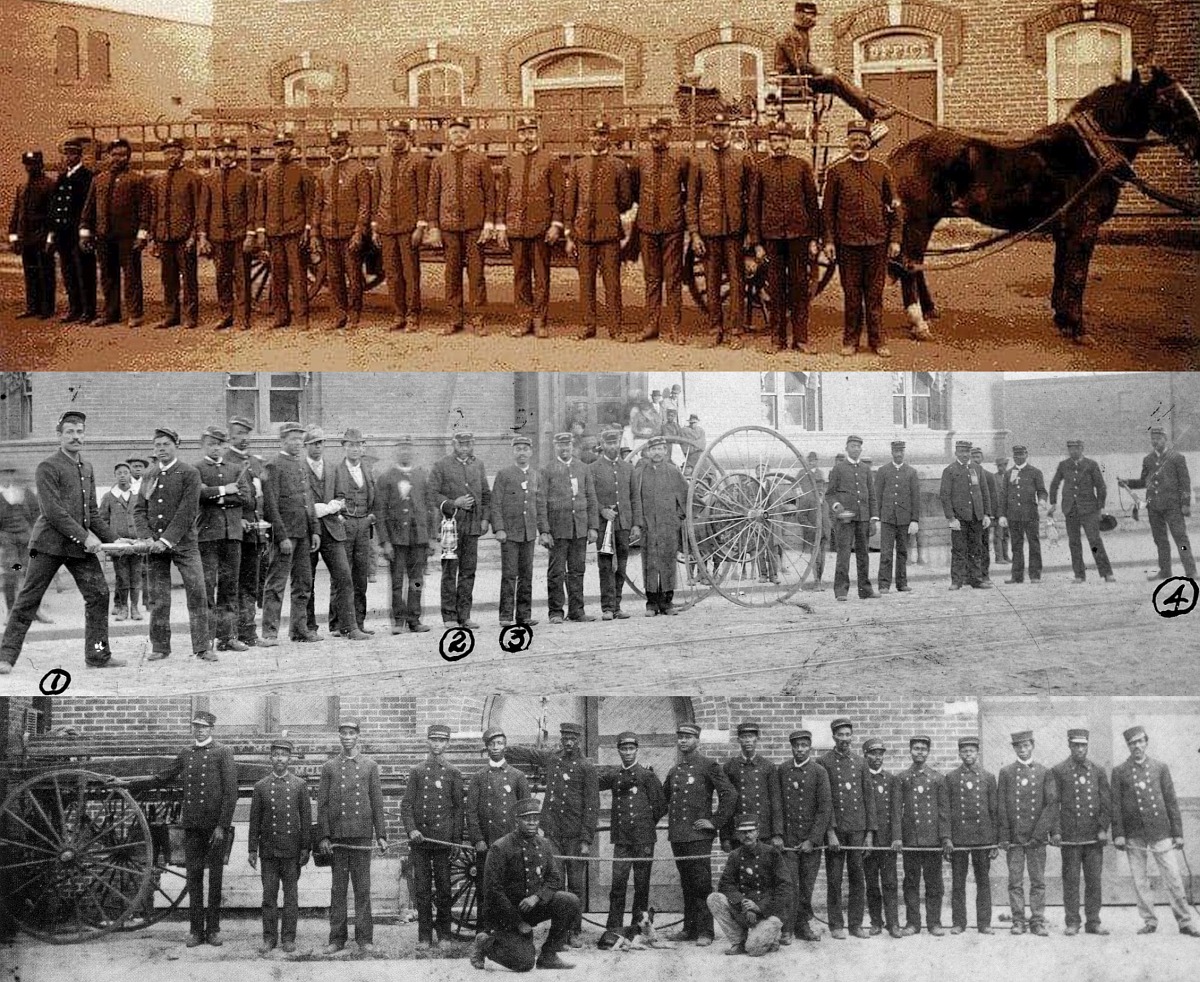 Companies
Durham
Excelsior Hook and Ladder Company
Housed at 201 Pine Street, now South Roxboro Street
Served from mid-1880s to 1909
Greensboro
Excelsior Hook and Ladder Company
Excelsior Hose Company No. 2
Housed at [goes here]
Served from 1887 to 1926?
Need more information. Were there two companies? Or one, but it either evolved from H&L to hose reel, or staffed two types of apparatus? And did they operate all the way until the implementation of the paid FD in 1926? TBD.
Rocky Mount
Excelsior Hook and Ladder Company
Housed in 100 block of E. Thomas Street
Served from 1896 to 1914
Sources
Early Black Firefighters of North Carolina, Annotated – Research by the late Chuck Milligan
https://www.legeros.com/history/ebf/
Greensboro FD history book, 1990
https://legeros.com/history/library/departments
Professional Firefighters of Durham – Facebook posting on February 20, 2022
https://www.facebook.com/BullCitysBravest/posts/2812707499036584
Photo Credits
Top – DFD FD on FB, February 11, 2021 –
Anyone have a high-res version of that image, by the way?
https://www.facebook.com/DurhamFireDepartment/posts/10158472601136339
Middle – Greensboro City Museum, from Legeros files
Bottom – RMFD history book, 1996, scanned from pages. https://www.legeros.com/history/library/departments/