Note: This page is a placeholder for current and future updates about the proposed concept of closing Fairview Fire Station 2.
Fire Commission Work Session on August 16
The Wake County Fire Commission will continue their discussion, and continue receiving information, about the proposed closure concept.
The work session meeting starts at 7:00 p.m. at the Wake County Emergency Services Education Center, 221 South Rogers Lane, Suit 160, Raleigh.
See meeting documents (PDF), from this blog post about the meeting.
Community Meeting on August 9
On Thursday, August 9, the Fairview Fire Department held a community meeting, to present information and answer questions about the proposed future closure of Fairview Station 2. 
The web site citizensforfairviewfd.org has posted both slides and audio from the meeting. They've been downloaded and copied here:
Note: Recommend paging through the slides, as Former Fairview Fire Chief Donald Pierce speaks.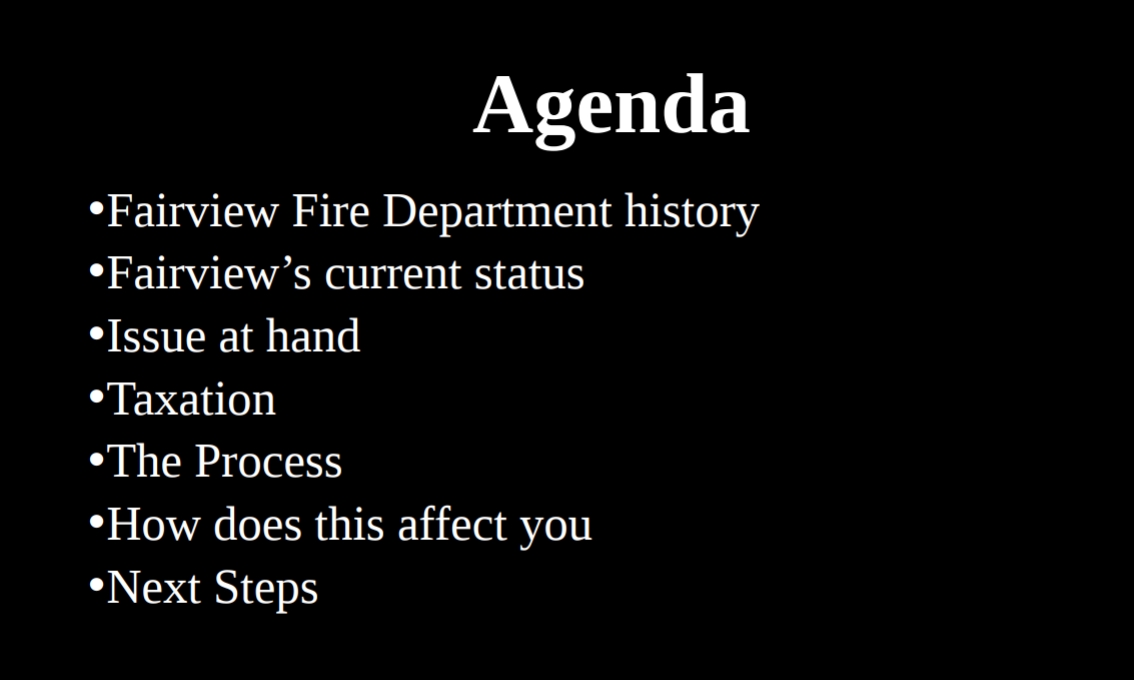 Proposed Concept 
The proposed concept of closing Fairview Station 2 in a future year, after opening a new Garner fire station, was publicly presented at the July 19, 2018, meeting of the Wake County Fire Commission.
Read a summary in this earlier blog post about that meeting, which includes copies of slides that were presented, a handout provided by a concerned citizen, and an audio recording of the meeting.