Let's look at some law enforcement special units. Greensboro Police Department and their bomb squad trucks, past 'n' present. Reader/contributor David Raynor shares the vintage pictures.
Top picture at the city garage in 1987, with containment equipment mounted on an ex-military 6×6. Bottom picture at the training center in 1991, with containment equipment mounted on a Ford dump truck chassis.
Below those are shots of GPD's present hazardous devices unit by Yours Truly. Ford F-550 prime mover and a specialty trailer built by ? Photographed in June 2016, at the Guilford County Public Safety Day. See more pictures. Or see Mike's Flickr album of special police vehicles.
Click to enlarge: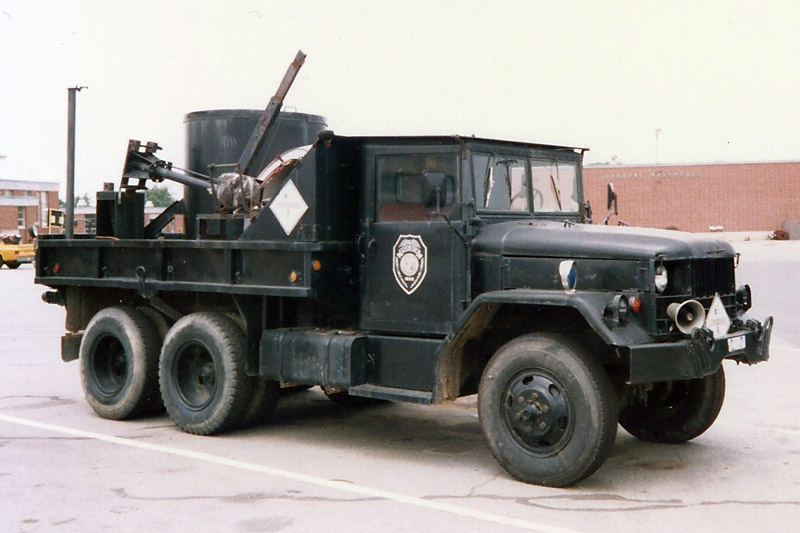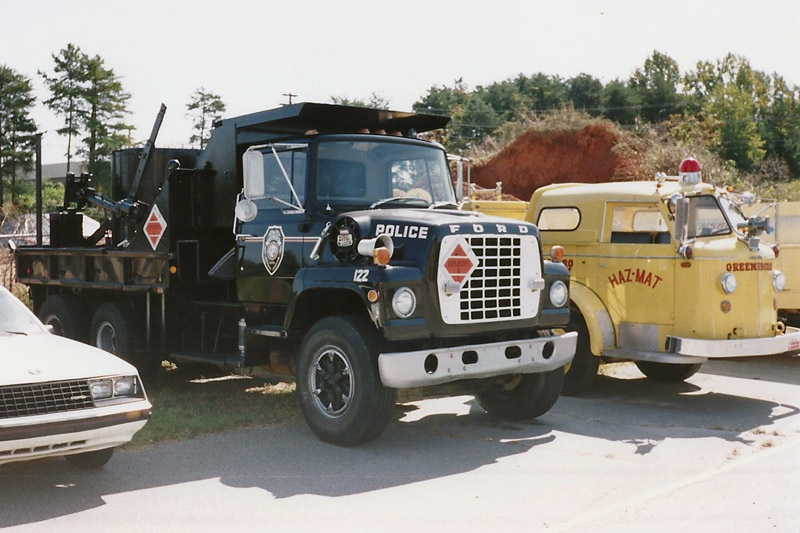 David Raynor photos