Kenly Fire Department Firefighter John M. Davis Jr. was buried yesterday in his hometown in Johnston County. Hundreds of mourners gathered yesterday morning at Kenly Funeral Home & Cremations on East 2nd Street.
Burial followed at Center Ridge Presbyterian Church on Glendale Road, with a procession of 60 fire trucks and emergency vehicles escorting the body of Davis to the cemetery. He was carried on Engine 1.
Every fire department in Johnston County participated in the escort, along with departments from Wilson County. Notes the Wilson Times, firefighters (units?) were also present from Raleigh, Fort Bragg, Whiteville, and Grissettown-Longwood, which is near Ocean Isle Beach.
Fire departments from around the area assisted with coverage on Thursday and earlier days, so members of the Kenly Fire Department could grieve and prepare for and participate in the services. They included 50-210 and Elevation covered Kenly on Wednesday evening; Zebulon at Kenly on Thursday morning; and Garner and Holly Springs at Micro on Thursday morning. (Readers can add more.)
The 45-year-old volunteer firefighter died at the hospital Saturday night, after suffering a heart attack while working the scene of a motor-vehicle accident. He joined the department in 2003, and later moved to the coast. He had recently rejoined the department in March.
Davis worked full-time in manufacturing. He is survived by his wife of fourteen months and three children. Read his obituary.
He's the eighth firefighter in Johnston County to die in the line of duty since 1976, and the first in the Kenly Fire Department's history. Read prior posting.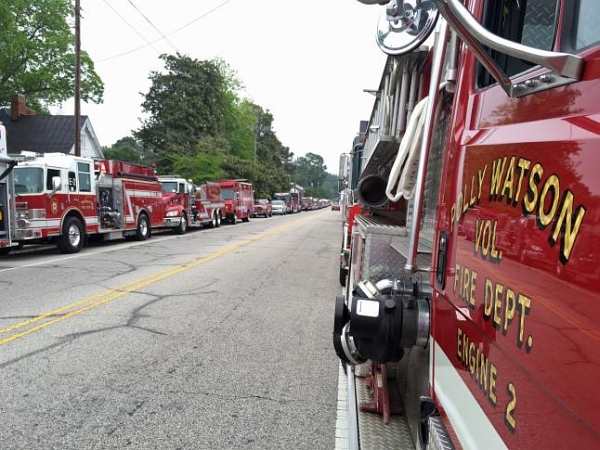 WRAL photo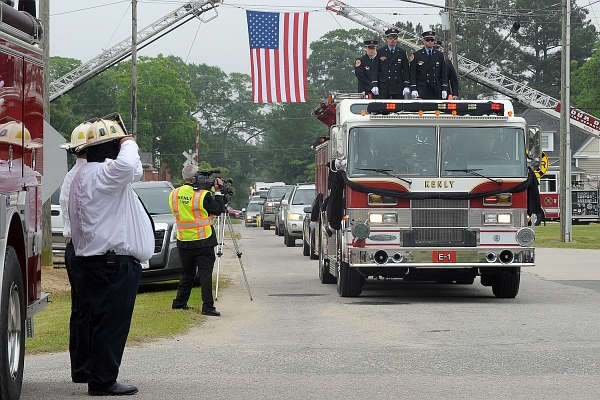 Brad Coville / Wilson Times photo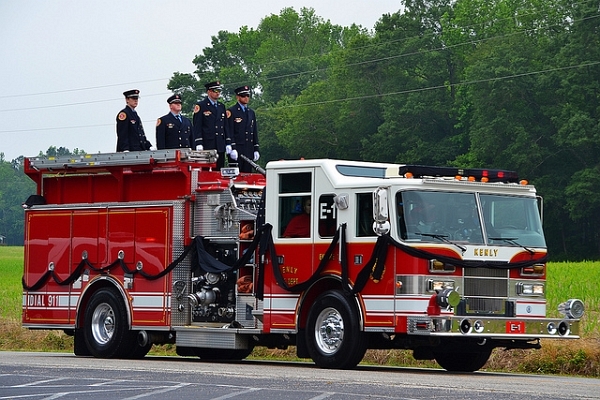 Jason Thompson / JOCOFIRE photo.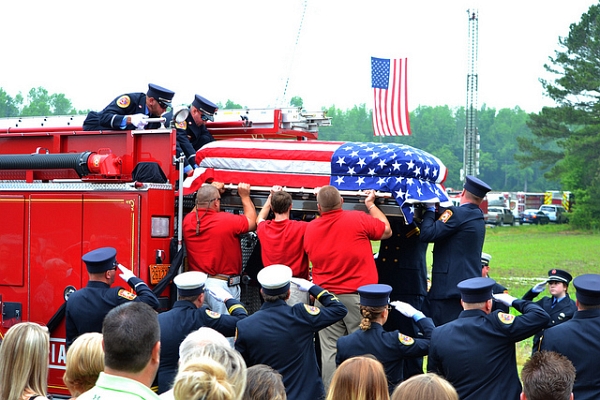 Jason Thompson / JOCOFIRE photo.
Media:
Photographs: