This content was first posted on Facebook. See that posting for reader comments.
How about some Guilford County fire history? Presenting the Oak Grove Fire Department, that operated from 1944 to 1957.
They were organized in 1944, and were the first "rural" FD in the county, pre-dating Guilford College FD (1946). However, OGFD was organized after Bessemer FD (1942), which was a suburban department, I guess we'd say.
From this Greensboro Daily News story on December 9, 1946, they completed their fire station in 1946, a cinder-block building on Clements (Clemmons) Street, just off South Elm, and "behind the Carter Fabrics plant."[1]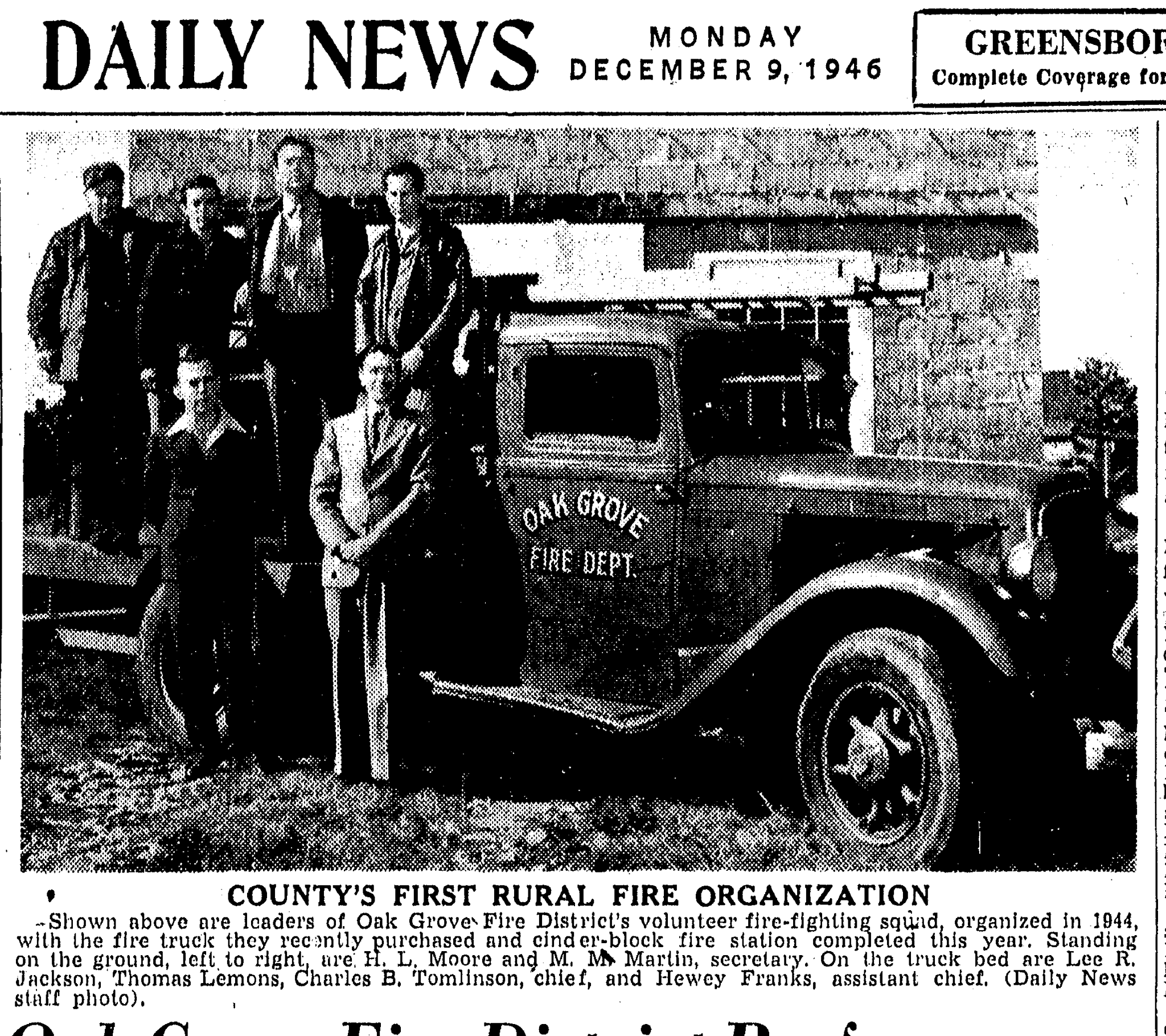 (Article continued at bottom of this posting.)
They had a fire truck with a 500-gallon tank equipped with "the latest type [of] high-pressure pump" along with hose, nozzles, extinguishers, ladders. (Truck guys, what make/model is shown here?)
From other notes of mine, at the time of their corporate incorporation in August 1944, they had 60 to 70 members (paid subscribers), the fire truck, and a district that covered some 140 homes just south of the city.
They had a pair of 1950 Ford fire trucks by the time that they ceased operation on July 1, 1957. The reason? Annexation by the city, which happened on January 1.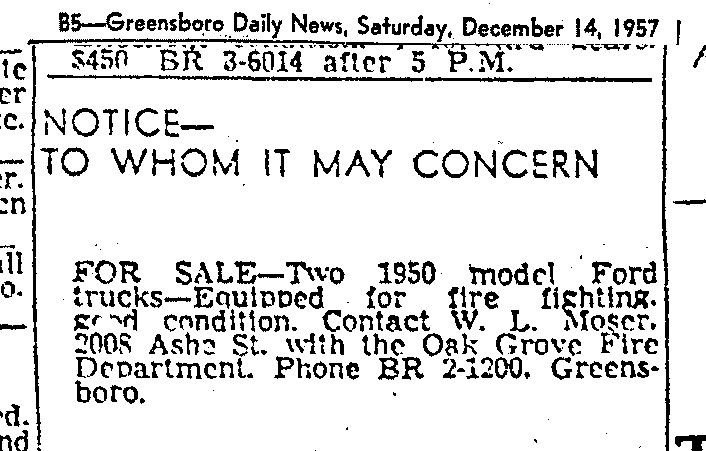 Read more about the origins of rural fire protection in Guilford County at www.legeros.com/blog/rural-origins-guilford
[1] Is the old station still standing? Doesn't appear so, based on Google Maps and Guilford County GIS data. The Carter Fabrics Site was on Elm-Eugene Street, opened in 1937, closed in 1995, and sold to the city in/circa 2000. The site now houses the joint fire/police/water resources facility.
(article continued from above)