New this week from the Legeros History Labs, a new and improved Raleigh Fire Department history chart. Now with color, and expanded from 1912 to 1925. 
View as JPG (1.6M) | View as PDF (1.6M)| See more charts
Scroll down, to see the evolution of the design.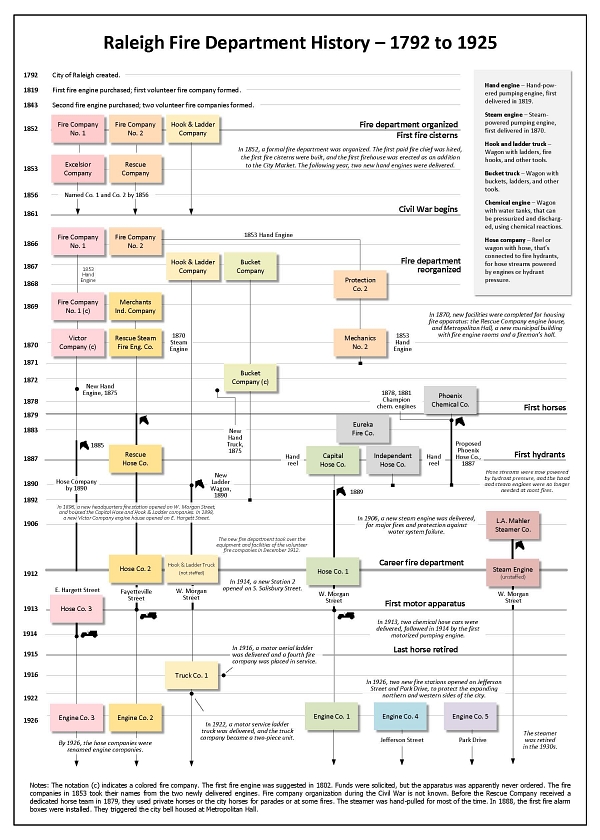 Here's the evolution of the design. :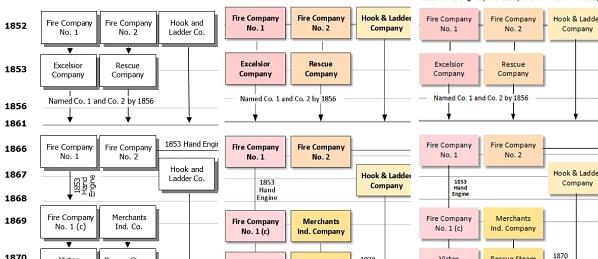 The chart is a two-page document.
The reverse side contains a decade-by-decade comparison of statistics in the 20th century, and current numbers for the department as of the last fiscal year.
View the chart (PDF).  
See also these similar charts from the History Lab: