This is a blog version of an earlier Facebook posting.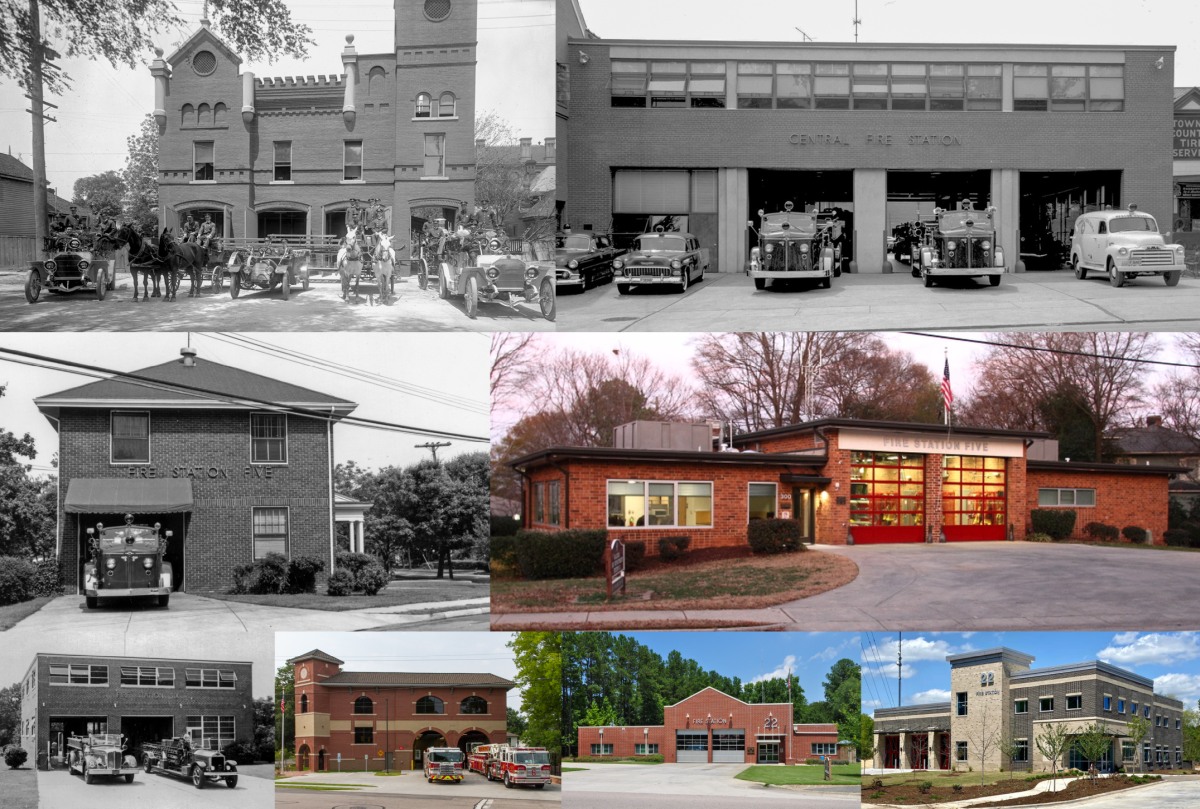 Random Raleigh history. What are the shortest and longest durations of station closures, between the time that an active engine house was closed and its permanent replacement (either same site or new site) was opened?
Believe there are just six such instances, Stations 1, 2, 5, 6 (twice), 22. The rest were same-day moves from old station to new station, as records have shown.
Shortest was Station 5 and two months between the closure of the 1926 engine house and its replacement opening in 1961, and on the same site. (The new building was built beside the old one.)
Longest was Station 1 and twelve years between the original engine house closure and the opening of its newly constructed replacement. (For temporary quarters, Station 1 operated out of old Station 2 on South Salisbury Street.)
Dates
Station 1
W. Morgan Street – Aug 12, 1941 – Closed
S. Dawson Street – Oct 5, 1953 – Opened
Station 2
Fayetteville Street – Circa Mar 1914 – Closed
S. Salisbury Street – Circa Sep 1914 – Opened
Station 5
Oberlin Road – Jul 24, 1961 – Closed
Oberlin Road – Sep 26, 1961 – Opened
Station 6
Fairview Road – May 1948 – Closed
Fairview Road – Jun 25, 1949 – Opened
Station 6 again
Fairview Road – May 29, 2017 – Closed
Fairview Road – Mar 29, 2021 – Opened
Station 22
Durant Road – Feb 5, 2019 – Closed
Durant Road – June 2022 – Opening soon
Source
https://www.legeros.com/ralwake/raleigh/stations/