Last week, the City of Raleigh revealed a new logo design, and to a wide range of reactions. Google for those.
Back in the day, a pair of Raleigh rigs sported the city's earlier logo, the city seal. Those were the 1950 Mack and the 1950 FWD, pictured below. 
How might a modern truck look with the new logo added? Submitted for your amusement. 
Click to enlarge: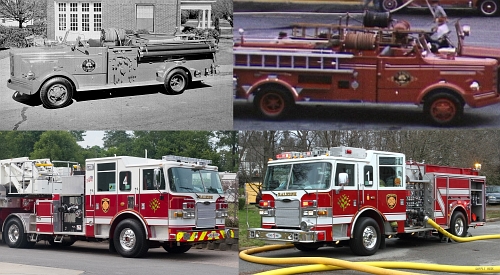 Photo credits: North Carolina State Archives (top left), Raleigh Fire Department film footage (top right), Mike Legeros (bottom).