Belated posting about a fire from two weeks ago…
Two alarms were struck on April 10, 2019, at 6131 Falls of Neuse Road. Dispatched at 6:22 p.m. as an automatic fire alarm for Engine 15 and Ladder. Upgraded to commercial structure fire while the units were en route. 
Engine 15 found smoke showing on arrival, and quickly upgraded to working fire. Second alarm was requested shortly after the arrival of Battalion 1. 
Heavy smoke presented at the front door (and on all three floors). No occupants found on searches of all three floors. Hydrants and standpipe were connected. Fire was quickly extinguished, with second alarm companies assisting with overhaul, and notably ventilation of the building.
Building was unoccupied except for the cleaning crew, that reported the fire alarm, noted one news story. Controlled at 6:51 p.m. Cause determined as accidental. No injuries. 
Run Card
6:22 p.m. – Fire alarm – E15, L2
6:23 p.m. – Structure fire – E4, E19, E9, E16, L1, L3, R1, B1, B5
6:29 p.m. – Working fire – A2, C20, C401
6:32 p.m. – Second Alarm – E18, E27, E17, L8, L9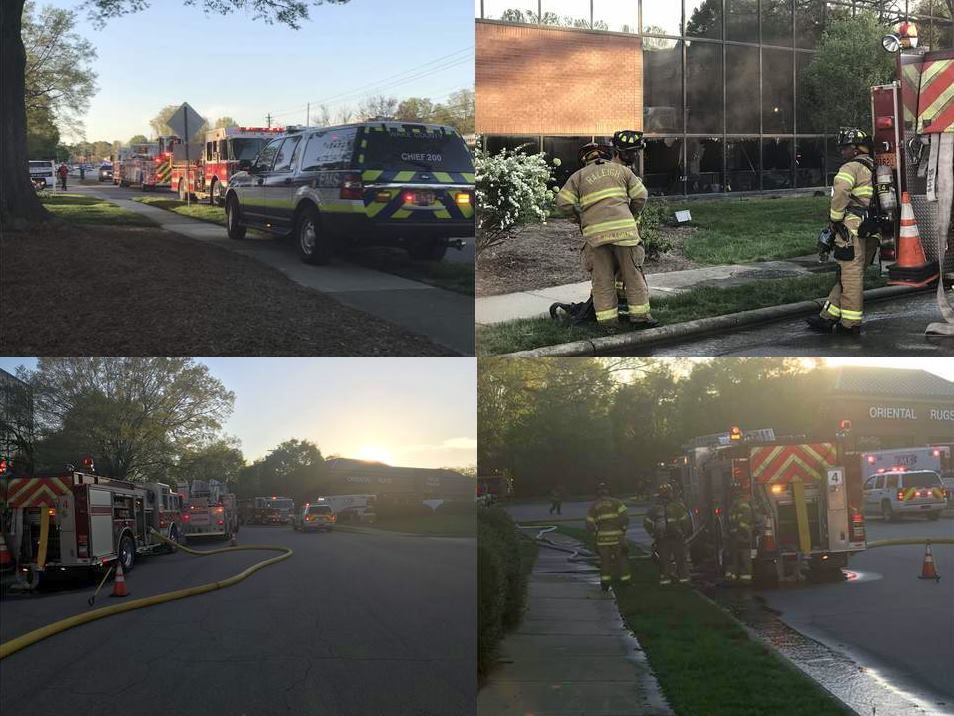 CBS17 photos