Would you believe a yellow tanker in Charlotte? This nifty picture was posted to the Fire & Rescue Apparatus 25 Years And Older group on Facebook. Photo by Dan Mack via Scott Mattson's collection.
It's a 1972 International/Etnyre, 500/1500. As the story goes, Charlotte added these tankers when the city began growing faster than planned in the mid-1970s. (Raleigh added a pair of tankers in 1960, for similar reasons.)
The tankers were based on a street-flusher design, and were apparently chosen for their ready-availability and affordability. The body was built by Etnyre, which still builds road flushers and other specialty vehicles. 
See the Charlotte FD Trucks site, for more information on fleet history: http://www.charlottefdtrucks.com.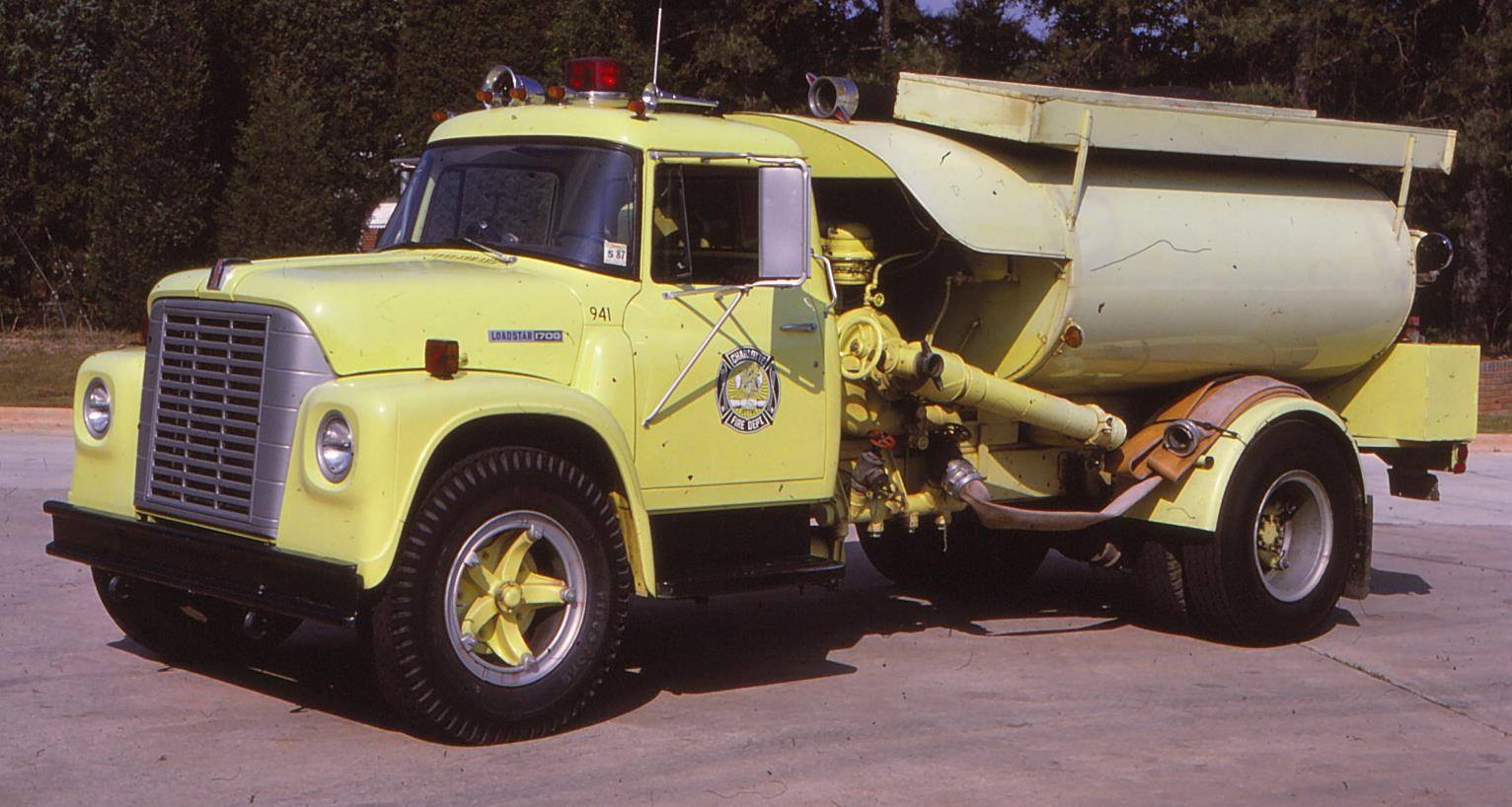 More Old Photos
Reader Shawn Royall shared these vintage pictures, from Station 23 in East Charlotte, in this Legeros Fire Line posting on Facebook.