For your Friday flashback, here's a News & Observer photo from October 23, 1975, showing a Wake New Hope Fire Department "fire car" at the Plantation Inn on Capital Boulevard. And a station wagon no less! (Make and model, readers?) There was a fire in an attic that was discovered about 11:00 a.m. and quickly extinguished. Six Forks and Wake Forest fire departments were also called.
The building suffered extensive damage to the attic, wiring, and furnace, and smoke and water damage to the first floor dining room and kitchen. The inn was located at corner of then North Boulevard (US.1) and Wake Forest Road. It was demolished in recent years, and replaced with a shopping center, of course.
Here's the close-up, the wider photo, and a second shot showing two early tankers.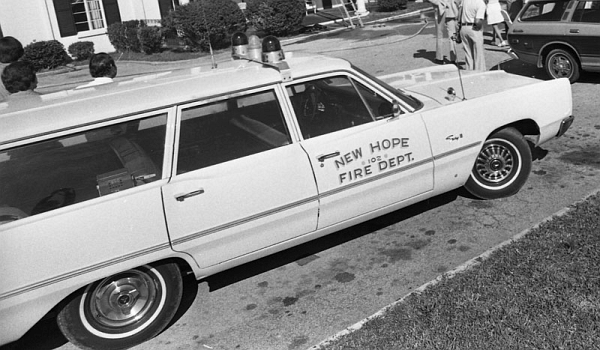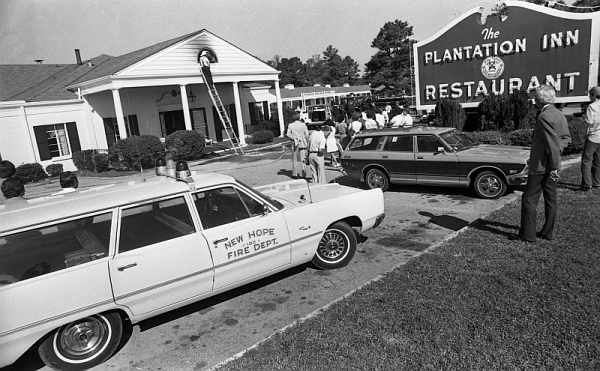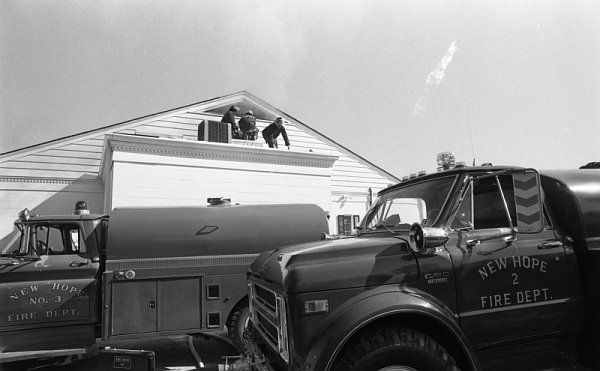 (Raleigh) News & Observer photos